Climbing in Montenegro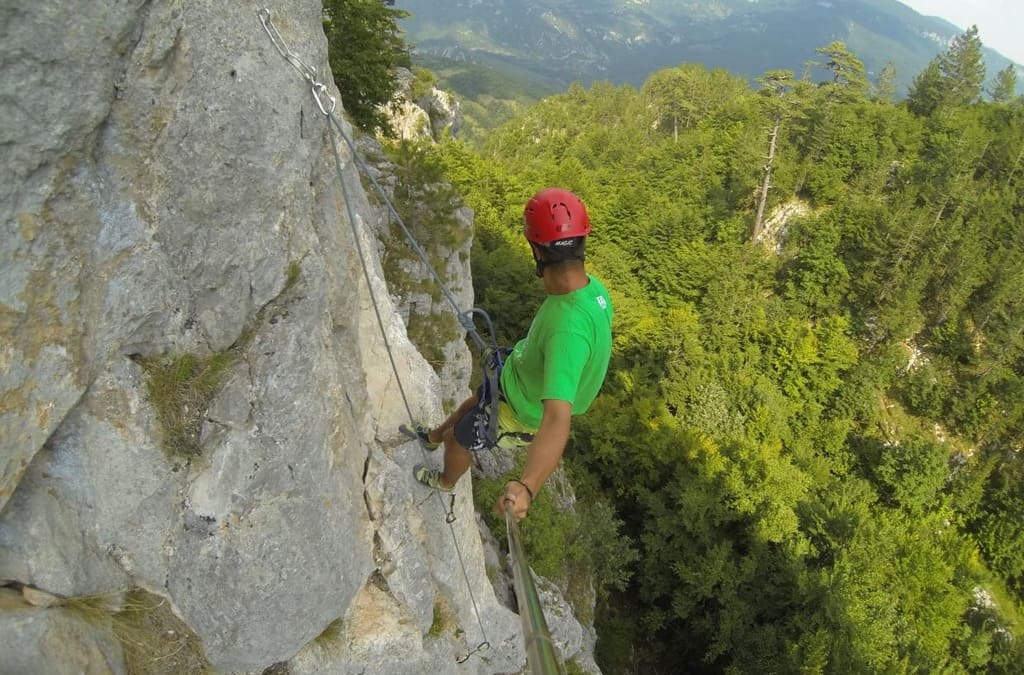 Rock climbing is one of the oldest man-made activities. And Montenegro, with its magnificent mountain expanses, is the best suited for conquering the peaks.
If you are tired of a boring beach vacation, then climbing will be excellent entertainment for the whole family which will give you a lot of unforgettable experiences. You can choose a route of an appropriate difficulty level and climb with an experienced instructor. Most popular routes are suitable even for children - you can check the information on a specific route with our manager.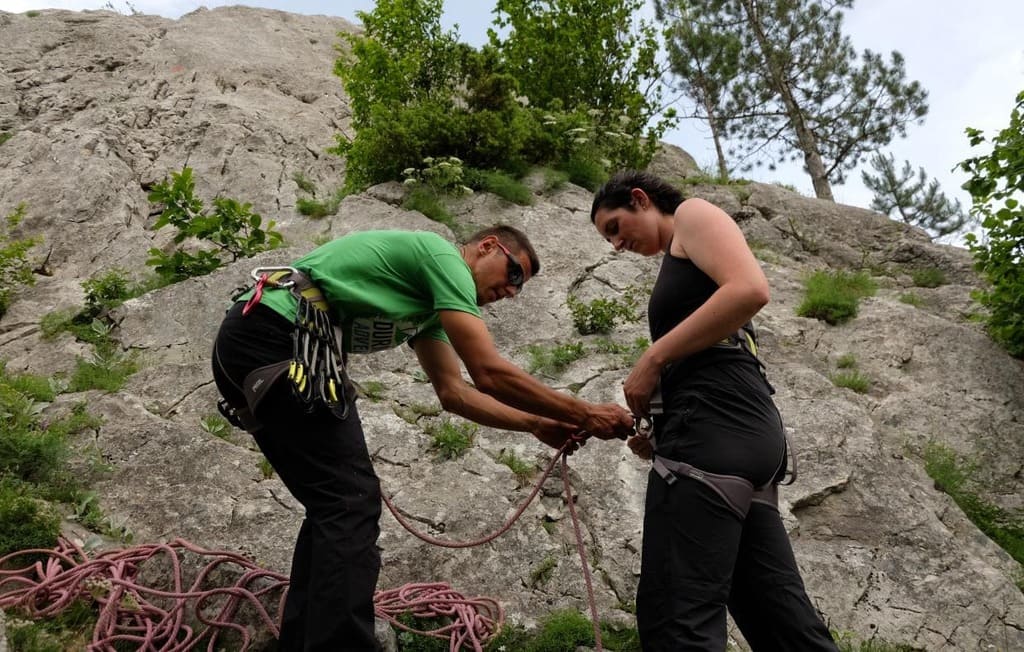 Climbing in Kotor
One of the climbing centers of Montenegro is located in the resort town of Kotor. The local nature is just made for climbing. In Kotor, at least a dozen routes of various complexity have been created, with an average length of 20 meters. A varied relief makes the adventure truly fascinating and exciting. All routes are equipped with the necessary equipment, and jumper hooks and other equipment for comfortable and safe climbing are given to all participants. At the height of summer, climbing is best planned in the morning or evening, as it is quite hot and sunny during the day. Experienced climbers are advised to wear comfortable athletic shoes and closed clothes that do not constrain movement - this way you protect yourself from branches and thorns.

Rock climbing in Durmitor park
Most of all climbing opportunities are, of course, concentrated in Durmitor - the largest National Park of Montenegro. The mountain range, included in the UNESCO list of protected natural monuments, occupies 39 thousand hectares of area and totals as many as 48 peaks more than 2 thousand meters high. Peaks Medied, Bezimeni Vrh, Savin Kuk - a real expanse for professional climbers. Mount Bobotov Kuk is the highest point in the country and on its way to its peak, wonderful views of the crystal clear mountain lakes, replaced by ancient forests, are revealed.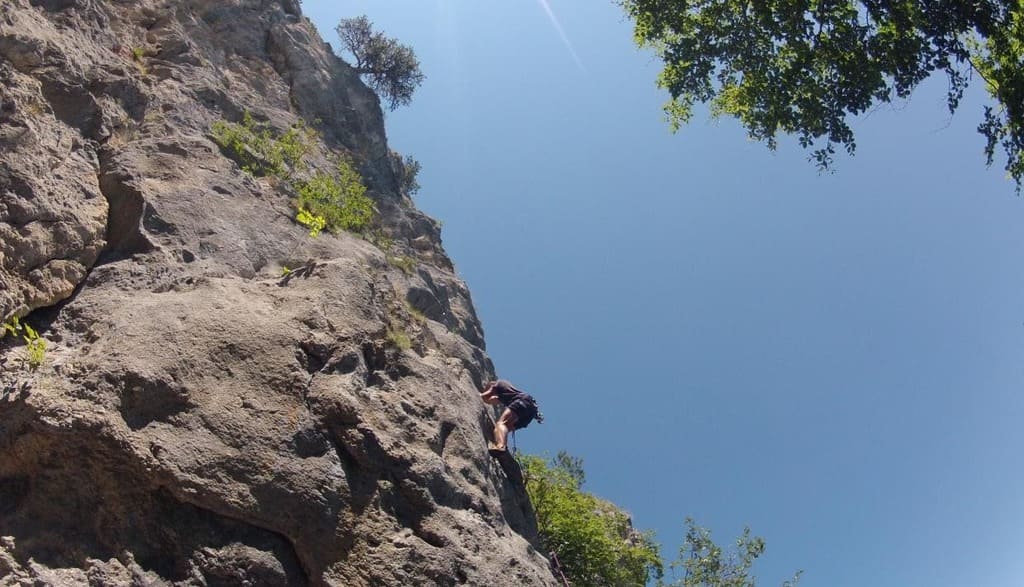 Smaller peaks are suitable for beginners but no less picturesque - the Bolske ridge, the Loyanik and Schleme mountains, the Crven ridge, and others. Durmitor Park is attractive because it is thoroughly studied and cultivated, and most of the most popular trails have a markup that is easy to navigate. However if you have never done mountain hiking before and for the first time decided to try climbing, it is better to use the services of a professional instructor.

Rock climbing in Lovcen
Mount Lovcen in the national park of the same name is no less popular among mountaineering enthusiasts. Climbing here can be combined with viewing magnificent mountain landscapes, ancient churches, shepherds, mysterious caves, and other amazing places that hide mountains.
These and other mountain expanses await you in Montenegro. Do not forget to take care of your leisure time in advance and book climbing time with an instructor in a place you like. If necessary we will find the most suitable route for your family.
---
Price: 25€

Climbing quick booking