Glide over the Breathtaking Bay of Kotor, often likened to a serene fjord, where the landscapes spark wonder and offer a majestic backdrop to adventurers and dreamers alike.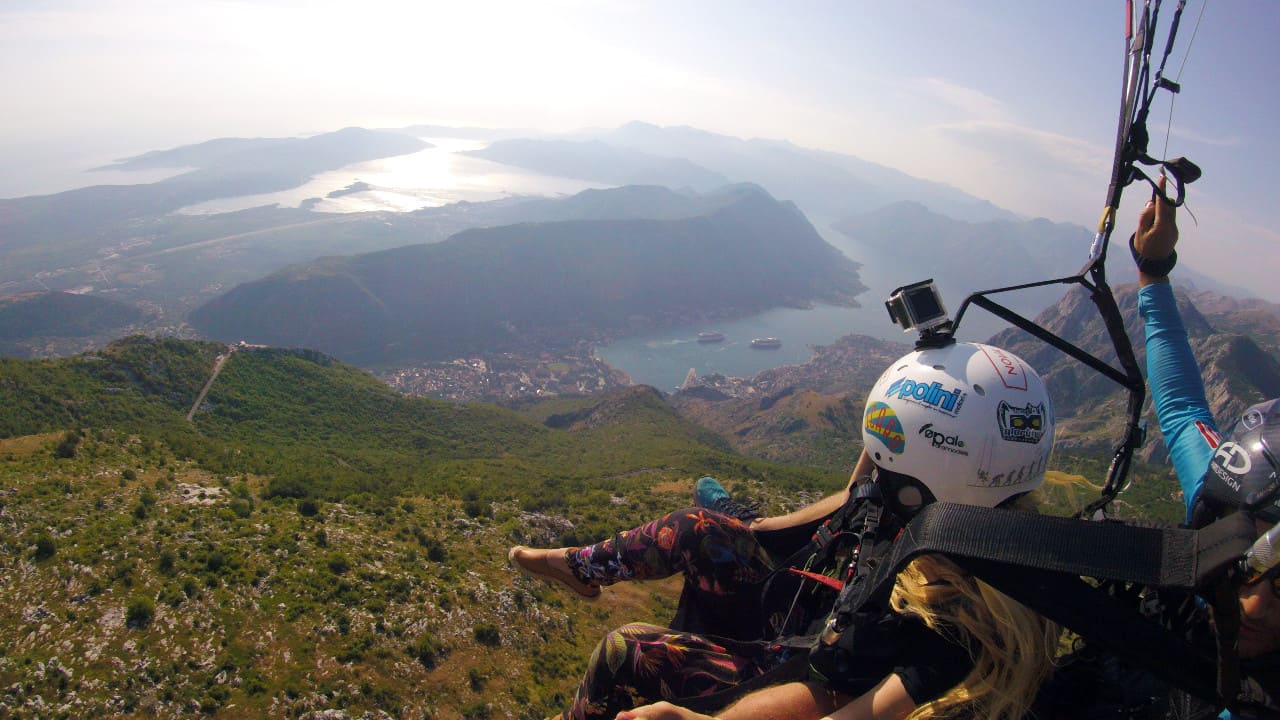 This picturesque bay, cradled by dramatic cliffs, is a paragliding paradise that beckons with its serene beauty and invites you to behold Montenegro from the heavens.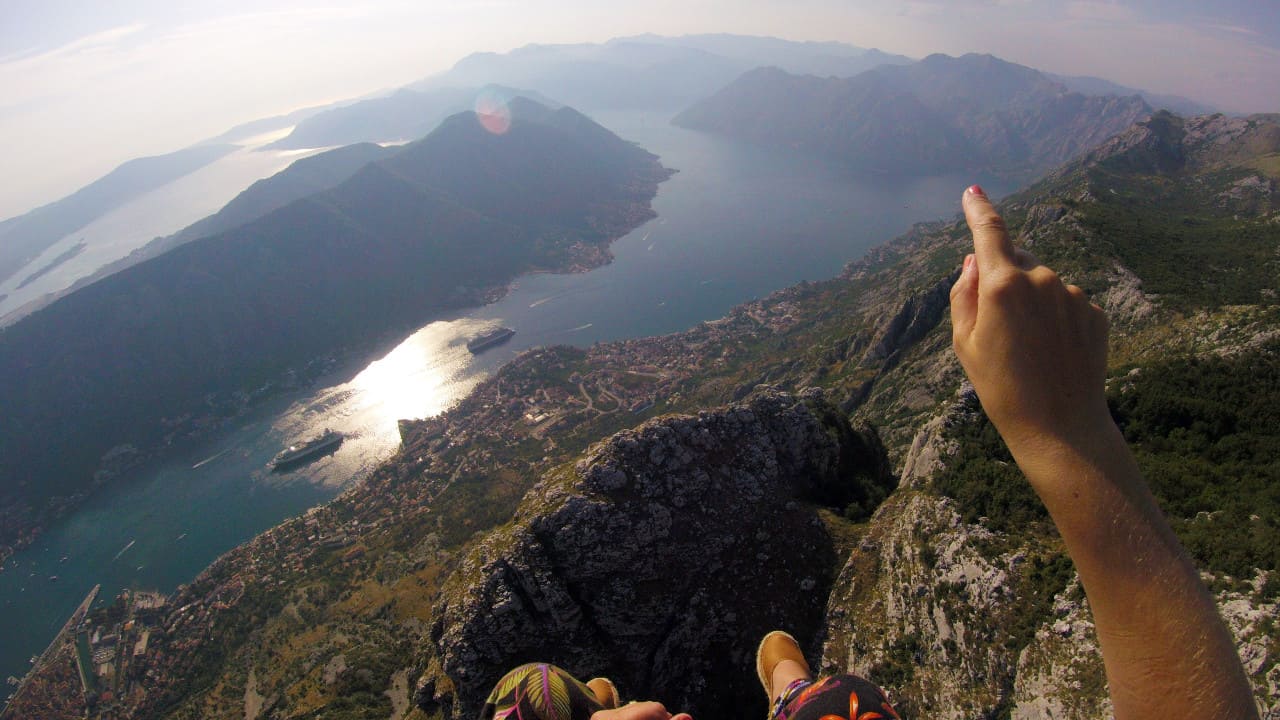 The Bay of Kotor, a crucible of history, has cradled civilizations since 229 BC. Its shores are dotted with storied cities like Kotor, Herceg Novi, Risan, and Perast, each brimming with ancient fortifications and echoes of a rich past. Amidst these historic jewels, paragliding Kotor stands as a bridge between the deep blue of the Adriatic Sea and the lush green of Mount Saint Ivan.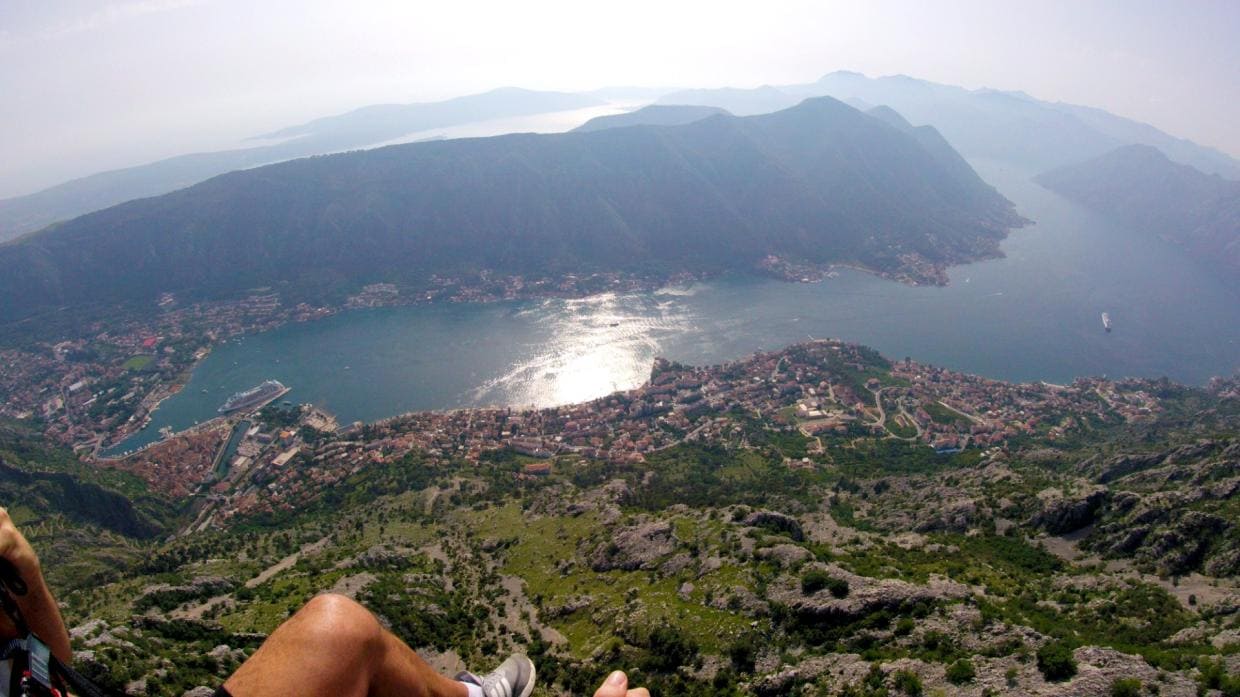 At the heart of this bay lies the Old City of Kotor, a labyrinthine marvel inscribed on UNESCO's list, where the walls whisper tales of bygone eras and stand testament to a city that never bowed to the Ottomans. This medieval tapestry serves as a vibrant takeoff point for the paragliding Kotor experience, inviting you to soar above and beyond the confines of time.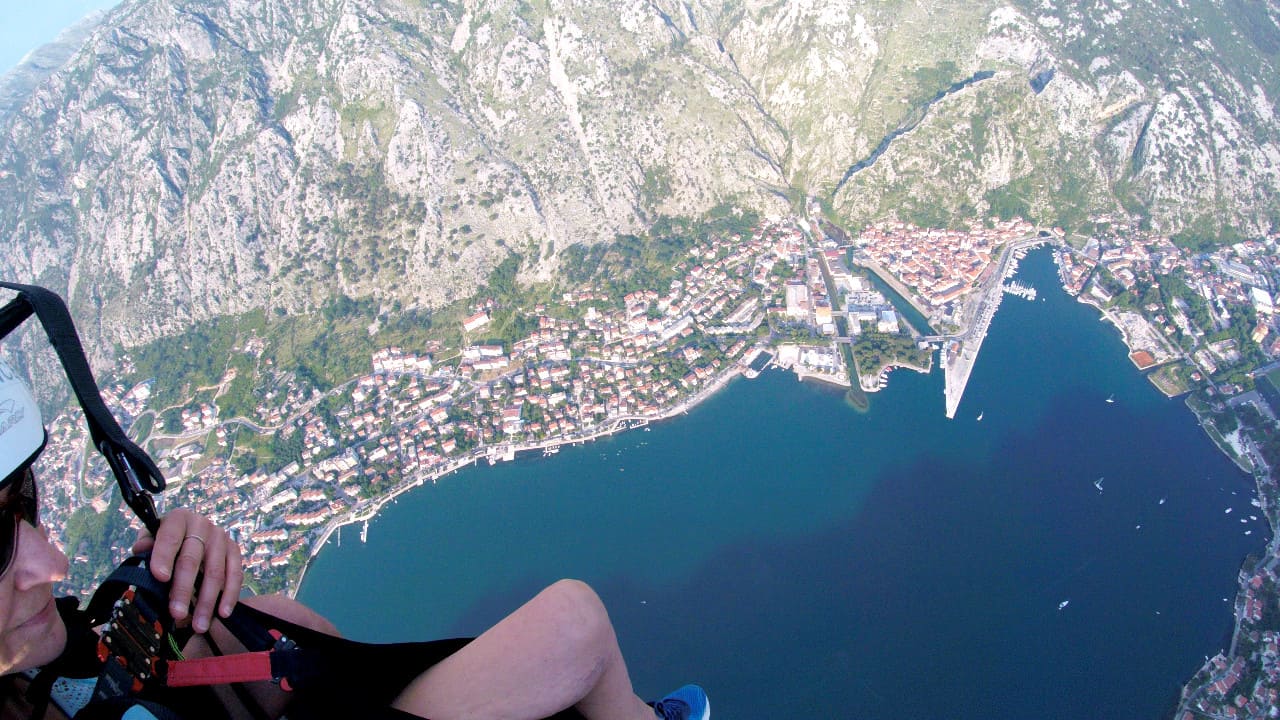 Launching from the majestic summit of Lovcen, paragliders are greeted by the favorable winds, a gentle yet exhilarating embrace that lifts them over the awe-inspiring Kotor region.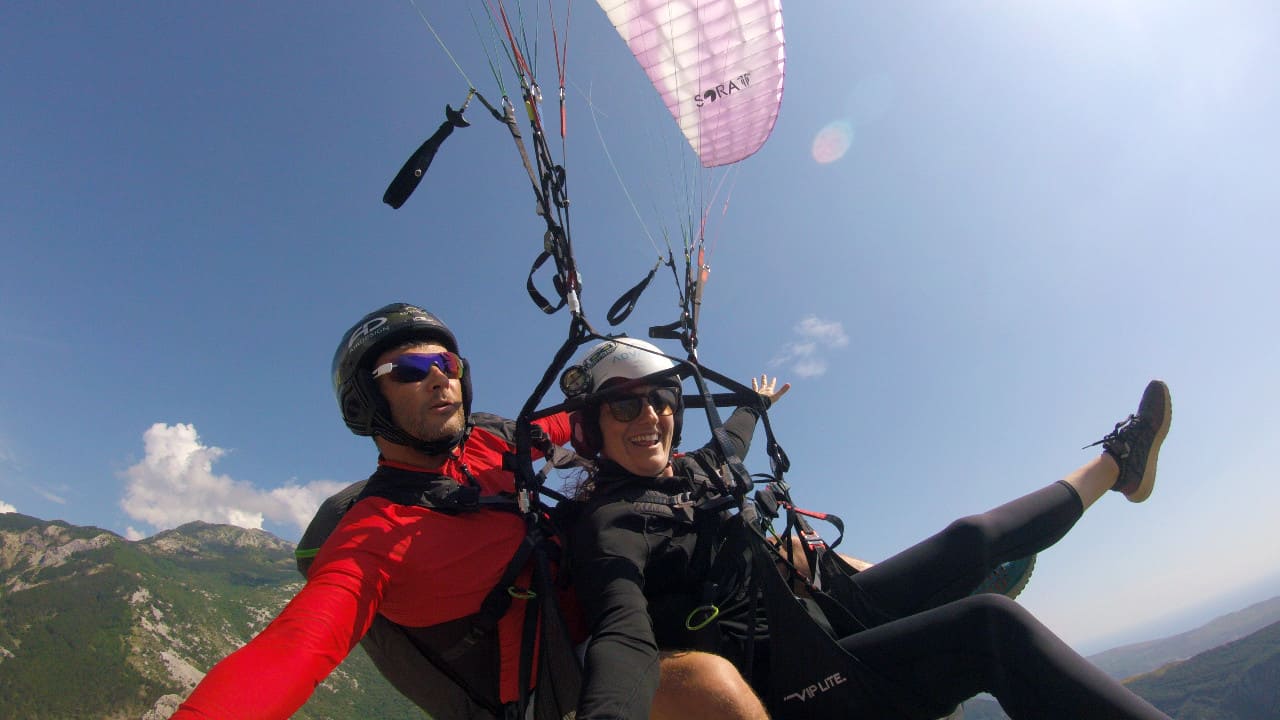 From a height of 1540 meters, the panorama unfolds—a tapestry of maritime grace with yachts and liners dotting the bays, forests draping the mountainsides, and the serene waters of the Adriatic Sea stretching into the horizon.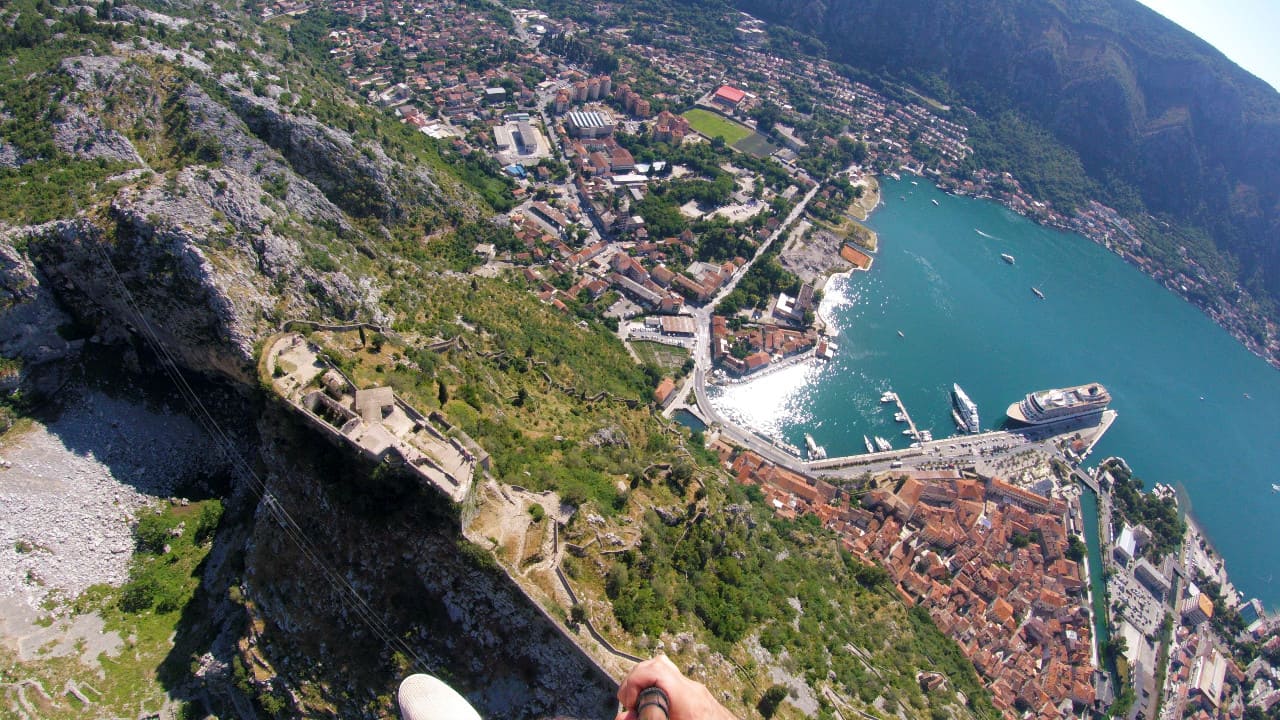 Paragliding in Kotor is not just an activity; it's an odyssey that offers a symphony of sights from the air. The contrast between ancient and modern, nature's palette of greens and blues, the silent poetry of flight—all these elements converge to craft an experience that resonates with the soul.

Tandem paragliding in Kotor is more than a thrill; it's an aerial waltz that promises an adrenaline rush and a treasure trove of memories. It's an invitation to embrace the Montenegrin skies and make your journey to Montenegro a life-affirming celebration.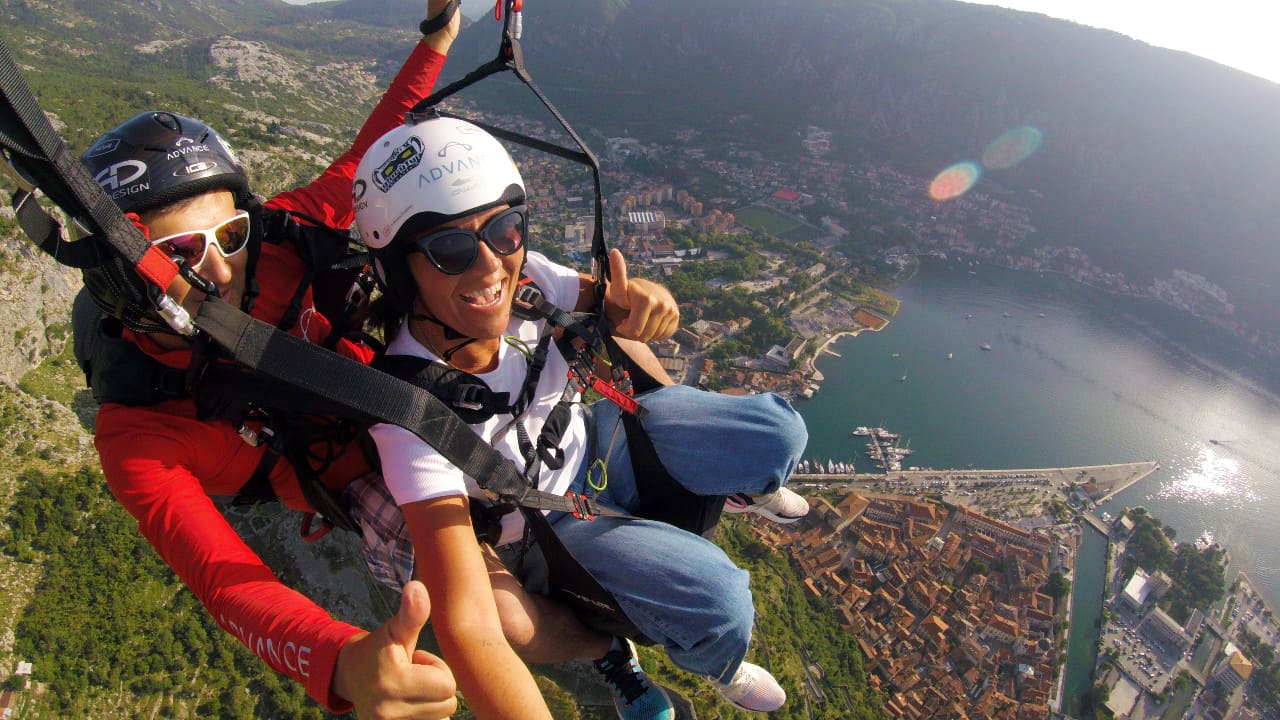 Ascend with Kotor Paragliding and let your spirit take flight over the enchanting Montenegrin landscape, where every glide is a verse in the poetry of the skies.
---
The duration of the tandem paragliding demonstration is up to 25 minutes depending on weather conditions. The whole event will take 90 minutes.
The prices
The cost of the donation is 155€
The transfer from the pick-up point is included.
HD video service, download link included.
Video with you (including SDcard) - 10€
Video 360 service - 15€
Special video edition - 30€