Paddleboarding in Montenegro: An Exciting Water Sport Experience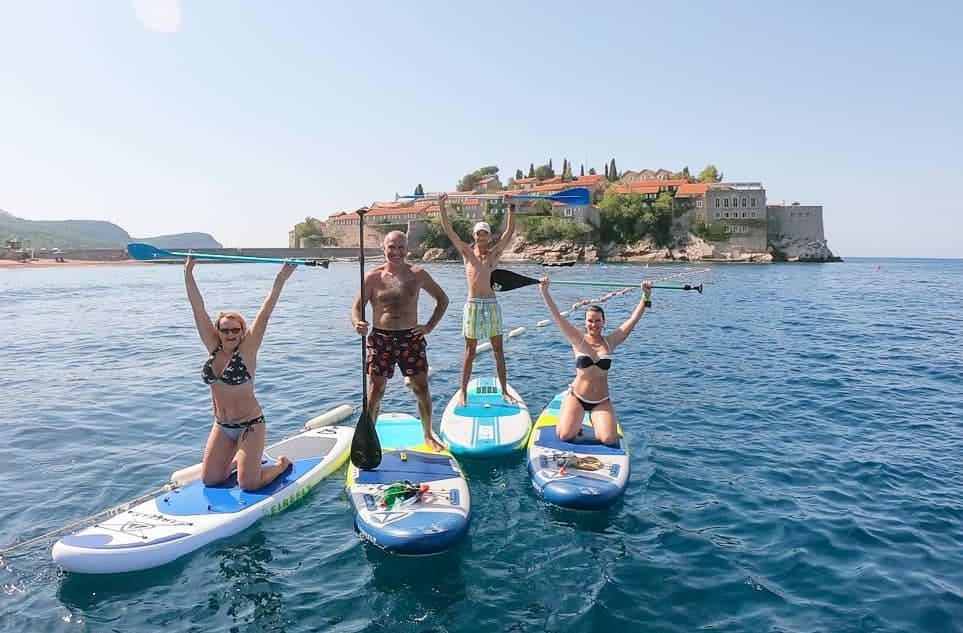 Paddleboarding, or SUP-surfing (Standup Paddleboarding), is a delightful water sport that involves moving across the water using a paddle board. This sport is accessible to nearly everyone, requiring only basic equipment and a suitable body of water. Montenegro offers an exceptional environment for both beginners and seasoned paddleboarders, enhanced by the stunning natural scenery that engulfs them.

Why Choose Paddleboarding in Montenegro
Montenegro's coastline, adorned with beaches, rivers, and bays, is a paradise for paddleboard enthusiasts. The country's unique features make it an ideal destination for this sport:
Breathtaking Natural Beauty: Montenegro's landscape combines greenery, rocky formations, and mountains.
Diverse Locations: Explore the sea, rivers, and lakes.
Comfortable Climate: Enjoy paddleboarding without leaving a pleasant climate zone.
English-speaking locals: Easy communication enhances the experience.
Visa-Free Access: Convenient for many international visitors.
Professional Guidance: Access to expert guides and organizers.
Variety of Programs: From leisurely to challenging routes.
Convenient Geographical Location: Easily accessible for tourists.
Diverse Options: Suitable for all skill levels and preferences.

Top Paddleboarding Destinations in Montenegro
Budva: Known for its stunning Adriatic beaches, Budva is a hotspot for paddleboarding, offering scenic coastal views.
Petrovac: A charming town with calm waters, perfect for families and exploring nearby islands and bays.
River Crnoevica: Offers a serene paddleboarding experience near a historic village, with abundant wildlife and scenic turns.
Skadar Lake: Spanning over 370 square kilometers, this lake is surrounded by natural beauty, monasteries, and castle ruins.

Preparing for Your Paddleboarding Adventure
To ensure a safe and enjoyable experience, consider the following:
Sun Protection: The local climate necessitates sunscreen.
Appropriate Clothing: Choose from bathing suits, closed clothes, or special suits.
Safety First: Always listen to the instructor and avoid paddleboarding under the influence.
Accessibility for All: Paddleboarding in Montenegro is suitable for various ages and physical abilities. Beginners can start on their knees to learn balance.

Conclusion
Paddleboarding in Montenegro offers an unforgettable experience, merging physical activity with the enjoyment of the country's natural beauty. Whether seeking a gentle ride or an adventurous challenge, Montenegro's paddleboarding scene caters to all.
---
The price is 20€
Swift and Easy Paddleboarding Booking
Ready for a paddleboarding adventure? We've made booking your session swift and straightforward. Whether you're a seasoned paddler or trying it for the first time, secure your spot effortlessly with us.
Start your aquatic journey today!
Transform the ordinary into the extraordinary with a paragliding gift card. This isn't just a gift; it's an invitation to adventure, a gateway to the skies, perfect for any occasion, any time.
Imagine the joy and excitement on the face of your loved one as they unwrap the promise of soaring through the heavens, a dream turned into reality. A paragliding experience is more than a present; it's a memory in the making, an unforgettable journey that will be cherished forever.