Nestled just a few kilometers from the vibrant Budva, Bečići emerges as an enchanting resort, offering an extraordinary blend of serene beauty and thrilling activities.
Soar Above the Splendor of Bečići in Budva with Tandem Paragliding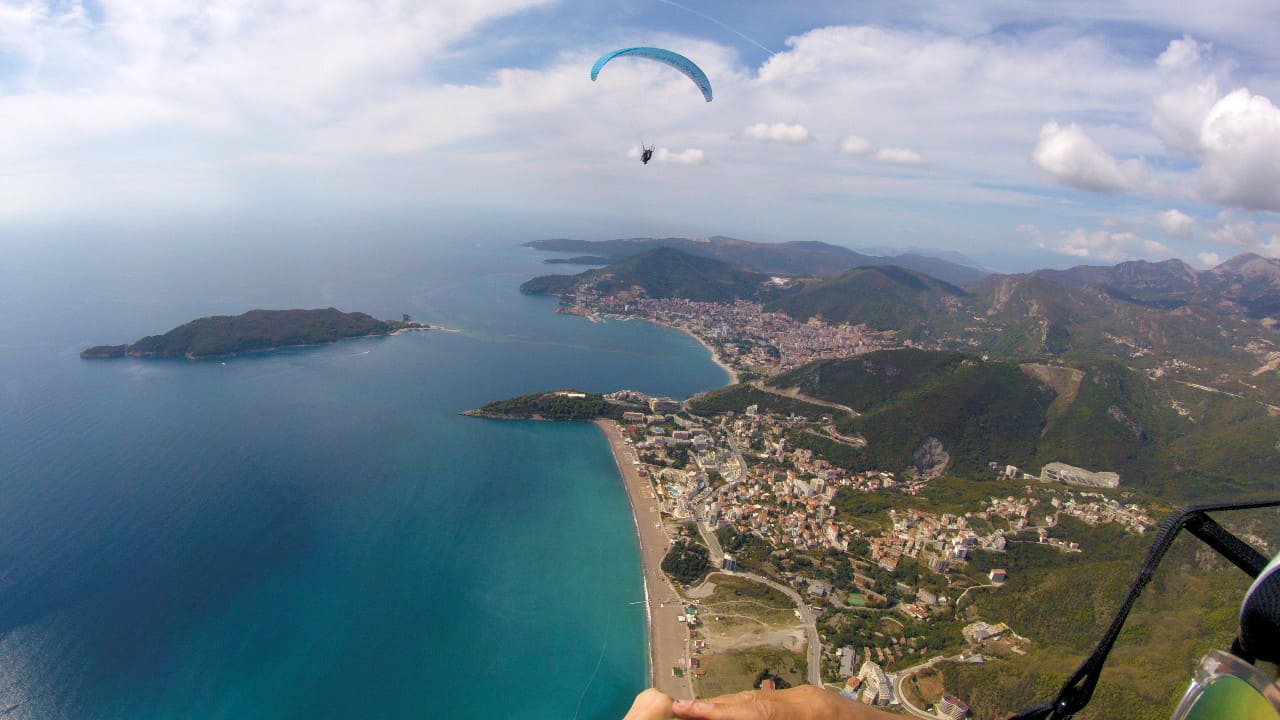 This gem of a destination, with its emerald mountains shielding it from winds, boasts a climate that's as welcoming as its waters, warm and inviting. From mid-June to September's end, Bečići becomes a haven for sun-seekers and adventure enthusiasts alike.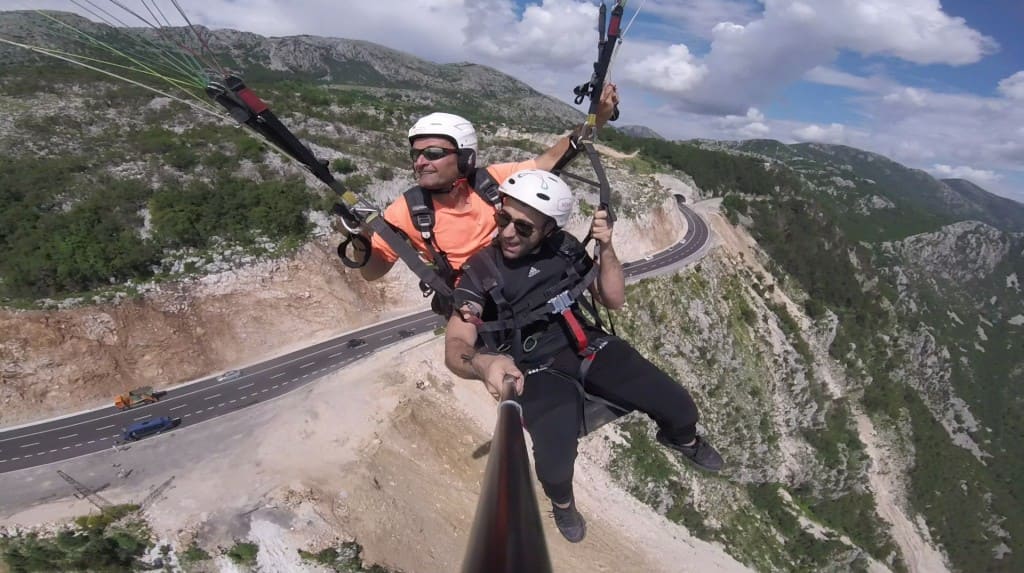 Bečići's Beaches: A Sandy Paradise
The pride of Bečići lies in its sprawling sandy beaches. Stretching over two kilometers and boasting a width that generously accommodates every visitor, these beaches offer a unique combination of spaciousness and intimacy. Once hailed as Europe's finest, this sandy stretch is more than just a beach; it's a testament to the community's pride and joy.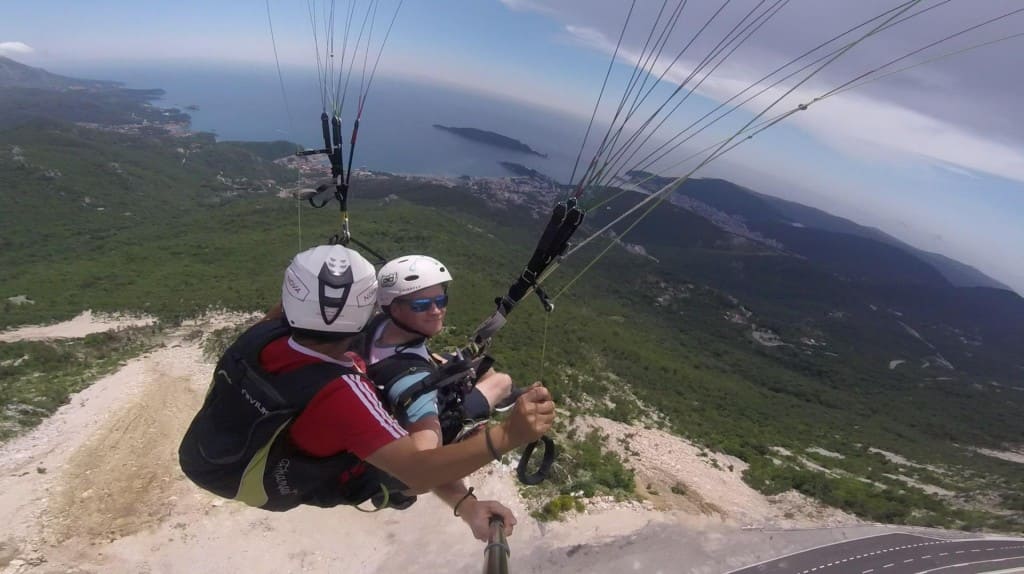 Explore and Engage in Bečići
While Bečići may be a modern settlement sans historical relics, it doesn't fall short of attractions for the active soul. From the serene Church of St.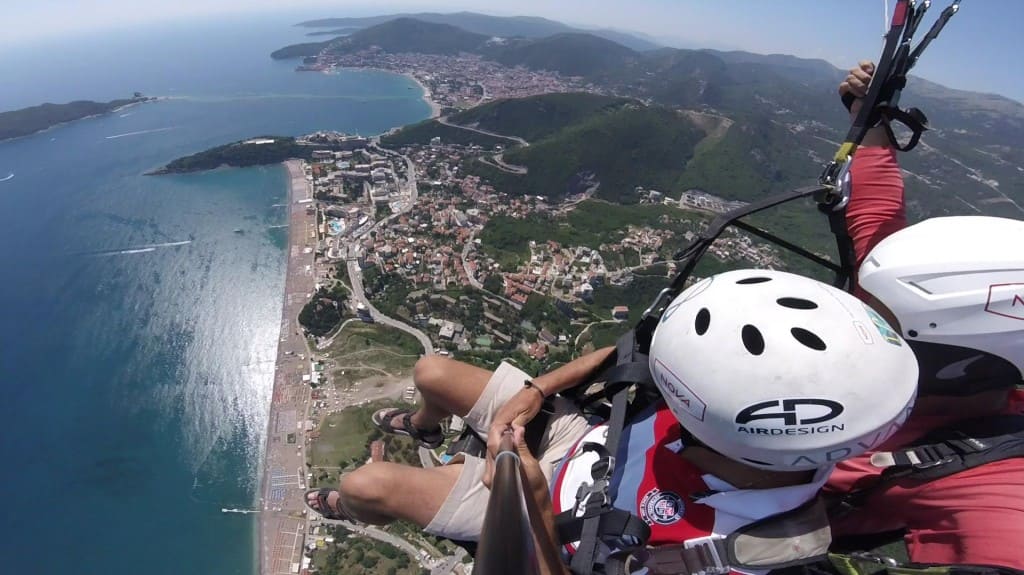 Thomas the Apostle, nestled amidst cypresses and pines, to the exciting Bečići water park, and the intriguing tunnel to Budva, there's an abundance of sights to behold. The ancient charm of Budva, just a walk away, adds to the allure of this vibrant place.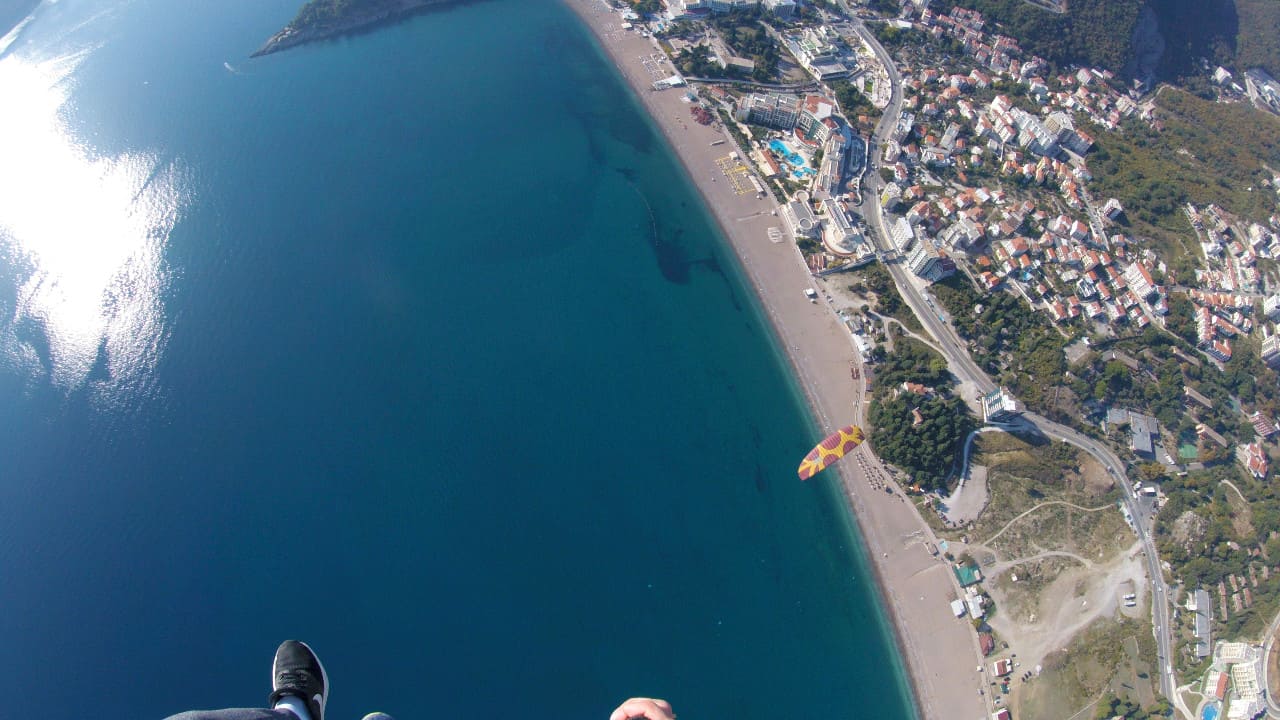 The Pinnacle of Adventure: Tandem Paragliding
For those seeking an adrenaline rush, Bečići's tandem paragliding experience is a must. Launch from the Brajci mountain's peak, 760 meters above sea level, and let the breathtaking panoramas of Montenegro unfold beneath you. With experienced instructors ensuring safety, everyone, including children over three, can indulge in the joy of flight. No prior training is needed – just a heart ready for adventure.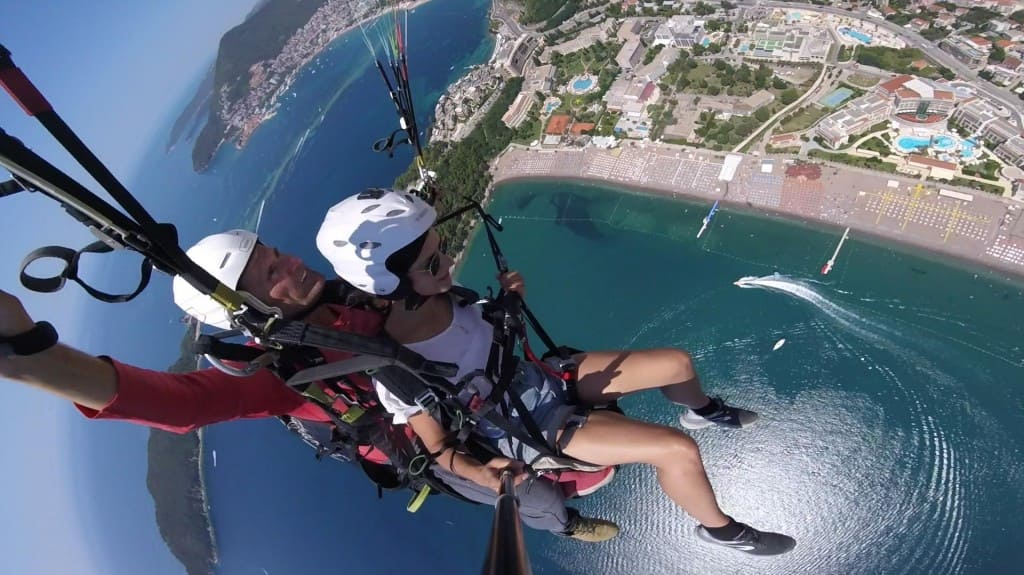 Conquering Fears for Unforgettable Memories
Any initial fear swiftly transforms into exhilarating delight as you lift off. The experience of gliding over velvet mountains, with the shimmering sea below, the wind's song in your ears, and a surreal sense of freedom, is nothing short of magical. This is not just paragliding; it's a journey into awe, a story you'll cherish forever.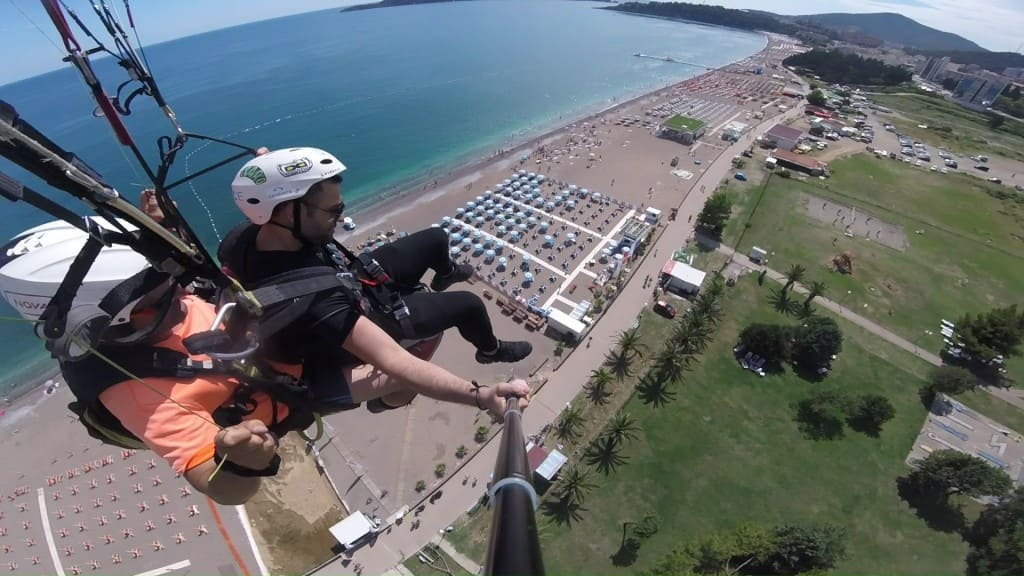 In Bečići, every emotion, and every sensation comes alive, making your vacation an unforgettable saga of adventure and joy!
---
The duration of the tandem paragliding demonstration is up to 25 minutes depending on weather conditions and the type of flight. The duration of the entire event is 60 minutes.
The prices
The participation fee with a discount.
The transfer from the pick-up point is included.
GoPro video service (microSD card at once after the flight) is 10€