Parasailing Budva Montenegro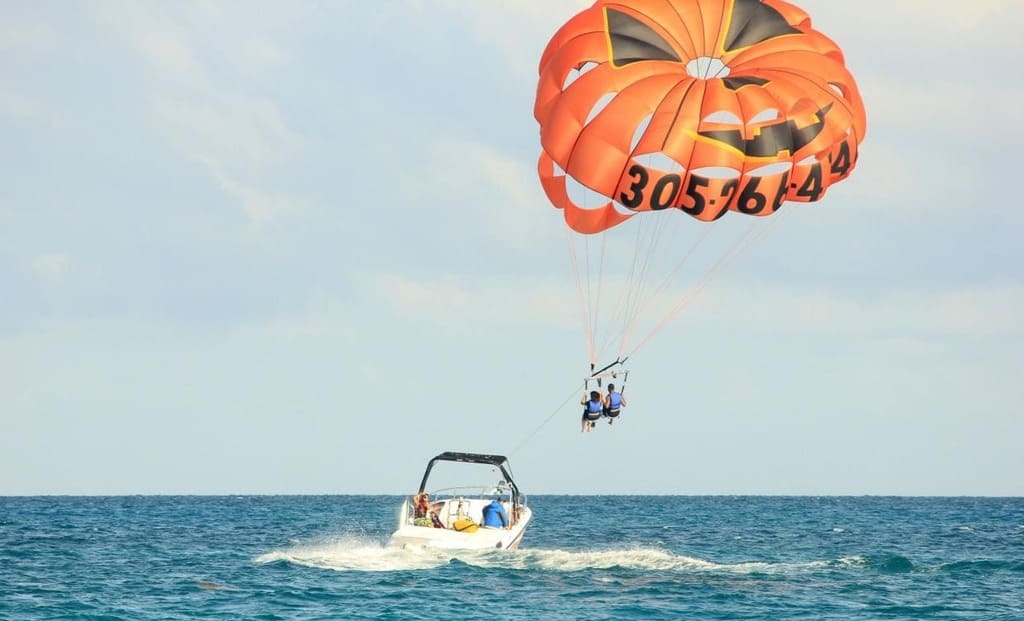 Rest in Montenegro on the coast of the Adriatic Sea is not only serene lying on the beach.
The main city of the Budva Riviera offers tourists a variety of fun on the water: diving, riding a "banana" or a jet ski, water skiing, and walking on a yacht. Getting a vivid and unforgettable experience, as well as a small portion of adrenaline, will allow parasailing.
In the sky over Adriatic
Parasailing is an extreme sport popular in many resorts. Many people want to experience an incredible sense of freedom and weightlessness, and parasailing a boat makes it possible to make the dream a reality.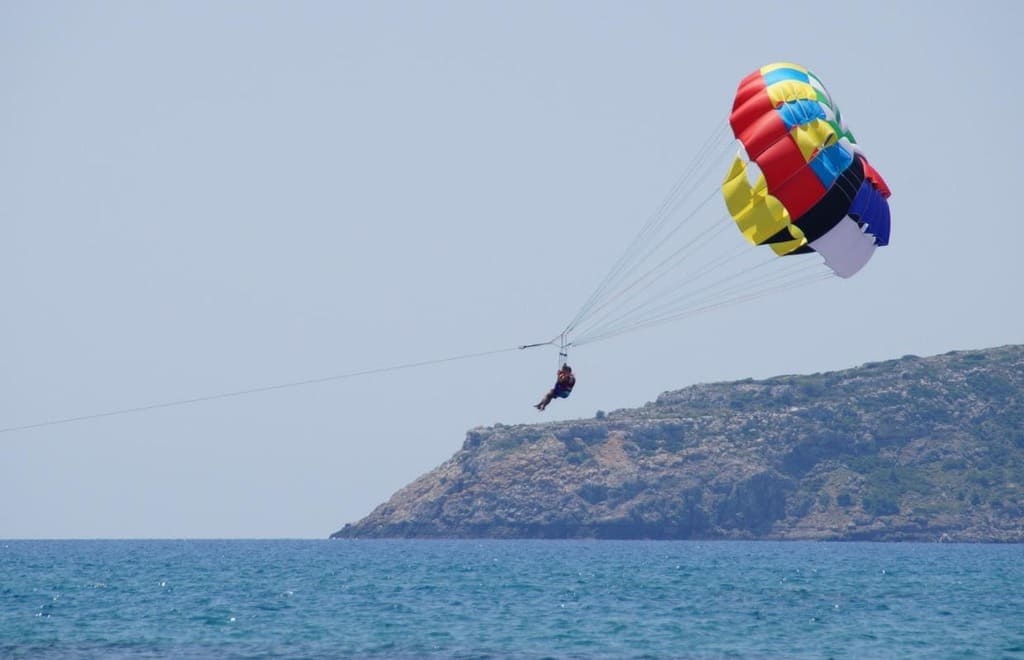 The name of the attraction is formed from two English words: parachute - parachute and sailing - sailing. It is as if you are floating in the air under sail, and a parachute appears as a sail. Entertainment is considered relatively safe, as it uses reliable safety equipment. A long powerful cable is attached to the vehicle (jet ski or boat), which pulls the paratrooper behind him. Boats are usually also adapted for water skiing. The special parachute provides smooth floating in the air.
You can enjoy the flight in tandem with a loved one and even an older child. After the end of the flight, you will land on the deck - a member of the crew of the vessel will pull you back along the rope.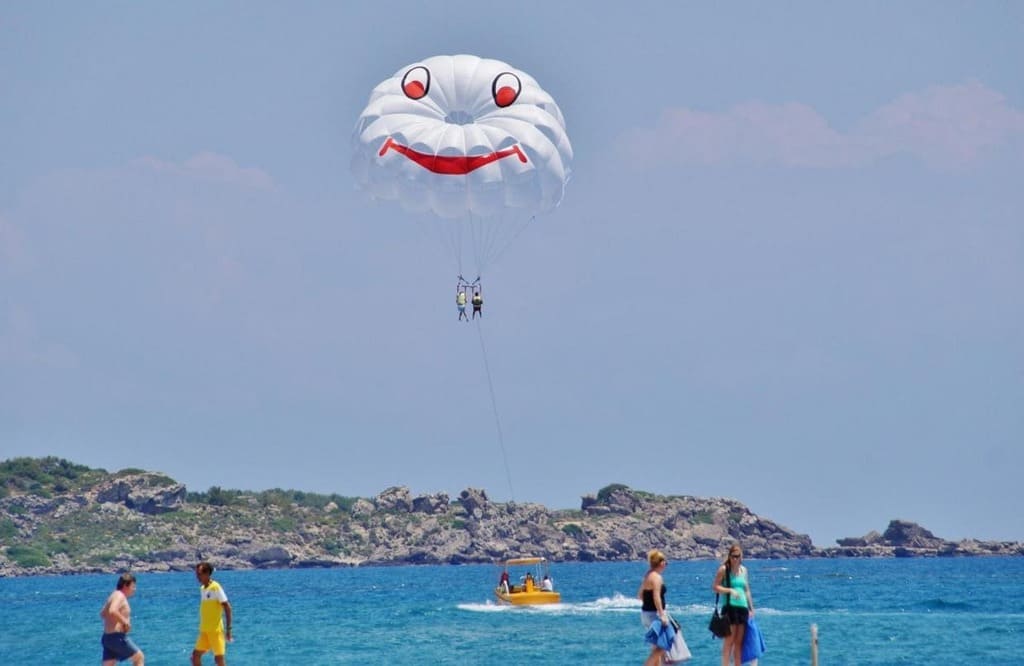 Flight by parachute behind the boat lasts about 10-15 minutes, but it gives the opportunity to see Budva and the surroundings from a bird's-eye view. You will enjoy a magnificent panorama: the old town, towering peaks of mountains with green forests, and cozy sandy beaches, in the distance you will see the island of St. Stephen and St. Nicholas, Becici, Rafailovici, and Petrovac.
Special features
Special parachutes are used for flights - parasails. Their shape can be round or oval in the form of a wing. The round dome is considered to be the safest, it is suitable for beginners. Parasails are able to withstand the increased load, the maximum weight they can lift into the air is 180-200 kg. The weight of one passenger should not exceed 100 kg. The speed of the vehicle is usually 50-60 km/h.
The average towing height is 60 meters, this will require a cable 120 meters long. However, this is not the limit, the maximum height to which you can climb and soar in the sky is 150 meters.
Security measures
Having decided to fly over the Adriatic Sea, it is necessary to pass a special briefing. As mandatory equipment, passengers are given a life jacket and a helmet, which must be securely fastened and checked before the flight.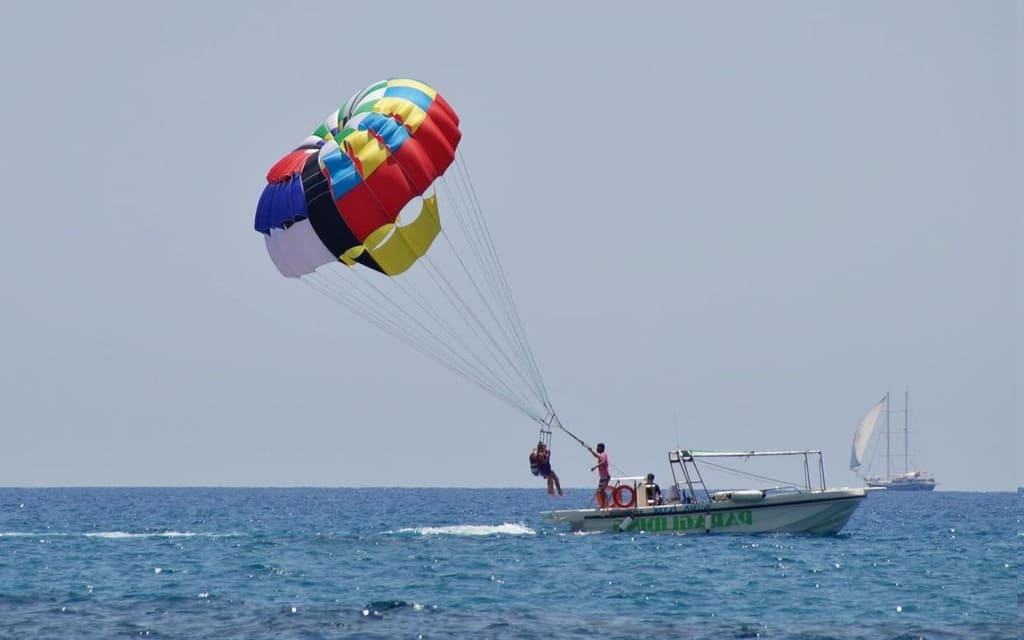 The flight is carried out above the water's surface, free from any obstacles - there should be no rocks, trees, metal structures, structures, and buildings around. Equipment is checked daily, so nothing threatens the health of passengers.
Price: 50€, 80 for two, 100€ for three people.

Parasailing quick booking