Stay ahead in the world of paragliding with the latest updates from Nova Paragliders. Discover our upcoming products and get ready for a thrilling season!
Innovative Paragliding Solutions: The CODEX Launch
Introducing CODEX: Nova proudly presents the CODEX, our first EN C two-liner paraglider, marking a significant milestone in our product line.
Exclusive Early Access: Available in sizes XS and S, the CODEX will be offered exclusively to selected dealers and team pilots starting November, three months ahead of its official market release.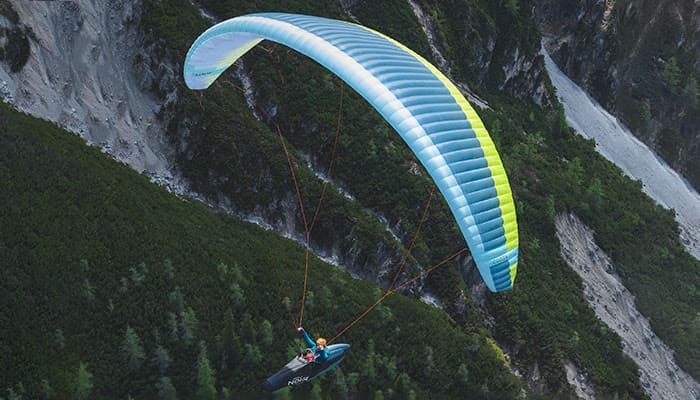 Early-Bird Programme for CODEX
A Unique Opportunity: The CODEX "Early-Bird-Programme" allows enthusiasts to purchase this cutting-edge glider in sizes XS and S before its general release, providing an exclusive first-hand experience.
Additional Sizes and Launch Details: Additional sizes and comprehensive communication about the CODEX will be unveiled during the official product launch in January.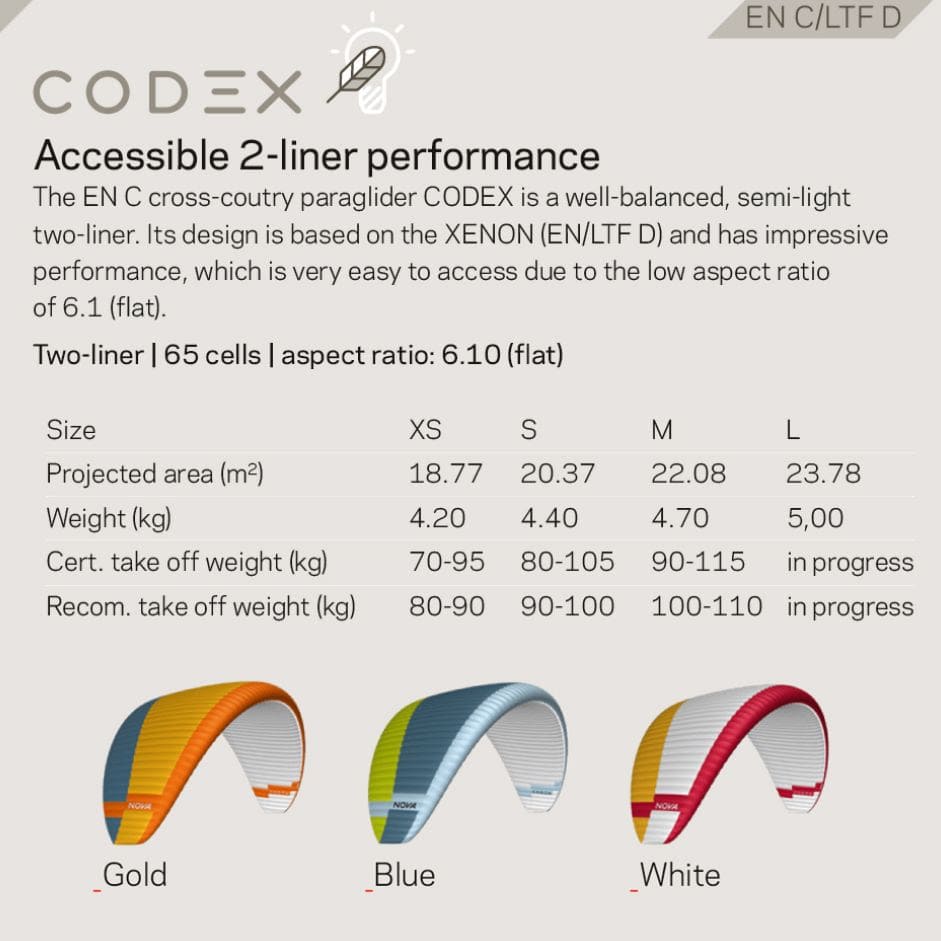 The ARTUS: A Revolution in Harness Comfort
Ultra-Light Harness: The upcoming ARTUS pod harness, weighing just 2 kg, promises unmatched comfort and mobility for paragliders.
Winter Launch: Scheduled for release in winter 23/24, more information about the ARTUS will be available in December.
The PENTAGON Light: A New Era in Safety
Lightweight Rescue System: Nova introduces the PENTAGON Light, a lighter version of the popular pentagonal rescue system, in sizes 85 and 100.
Simultaneous Launch: This essential safety gear will be launched alongside the ARTUS, enhancing the safety and experience of paragliders.

Renewing the Tandem Experience: BION 3
Next-Generation Tandem Model: Details of the new BION 3, Nova's renewed tandem model, will be revealed by the year's end.
Spring 2024 Release: The BION 3 is set to hit the markets in spring 2024, elevating tandem paragliding to new heights.
More Innovations on the Horizon
Continued Development: Nova is committed to constant innovation, with more exciting developments in the pipeline for the upcoming season.
Stay Updated
Further Information: To stay informed about these exciting developments, visit the online version of Nova's current product flyer.
---
Nova Paragliders continues to push the boundaries of paragliding technology and comfort, ensuring an unparalleled experience for paragliding enthusiasts worldwide. Stay tuned for more updates and prepare for a season filled with innovation and adventure!