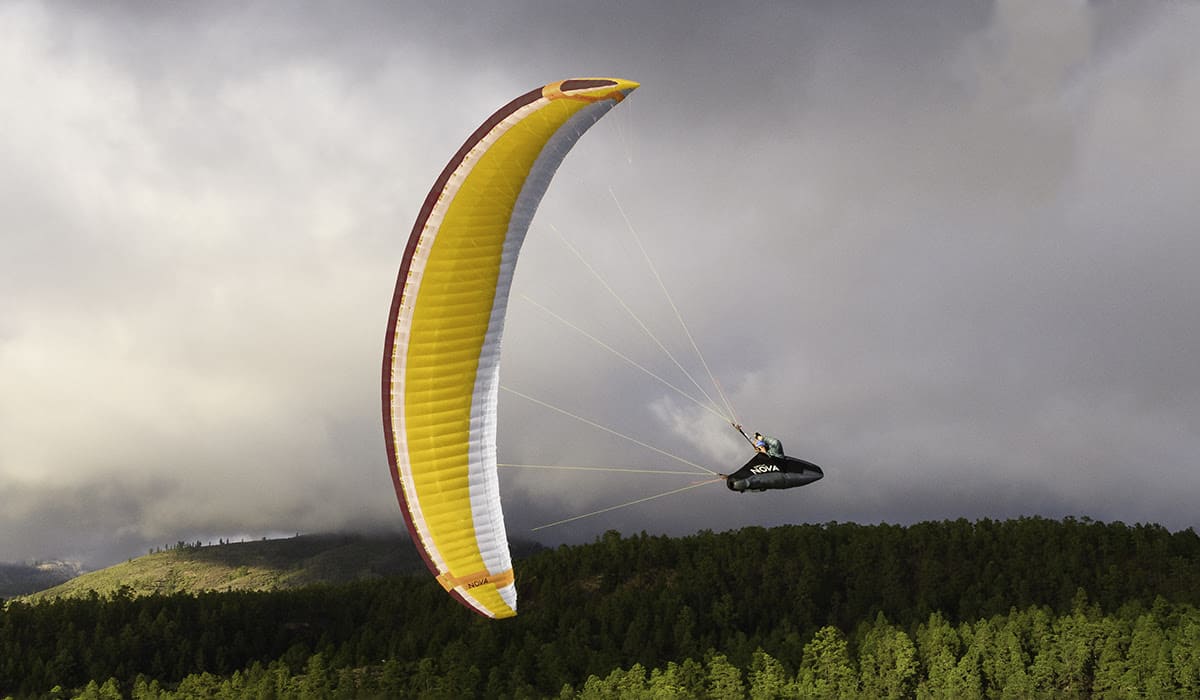 MENTOR 7 Light - Hybrid 2.5-liner
The NOVA MENTOR 7 Light is an incredible XC machine. With the genes of the XENON, it was designed as a hybrid 2.5- liner.
This new concept allows effective pitch control similar to 2-liners and ensures outstanding XC performance. The number of cells has been increased to 66 and it comes with a new riser, the SpeedBrake Riser 2.0. The aspect ratio of 5.5 (flat) was not really increased compared to its predecessor, and the demands on the pilot remain identical. With its smart lightweight design, the MENTOR 7 Light meets the demand for light, durable XC gliders. It is available in four colours and five sizes.