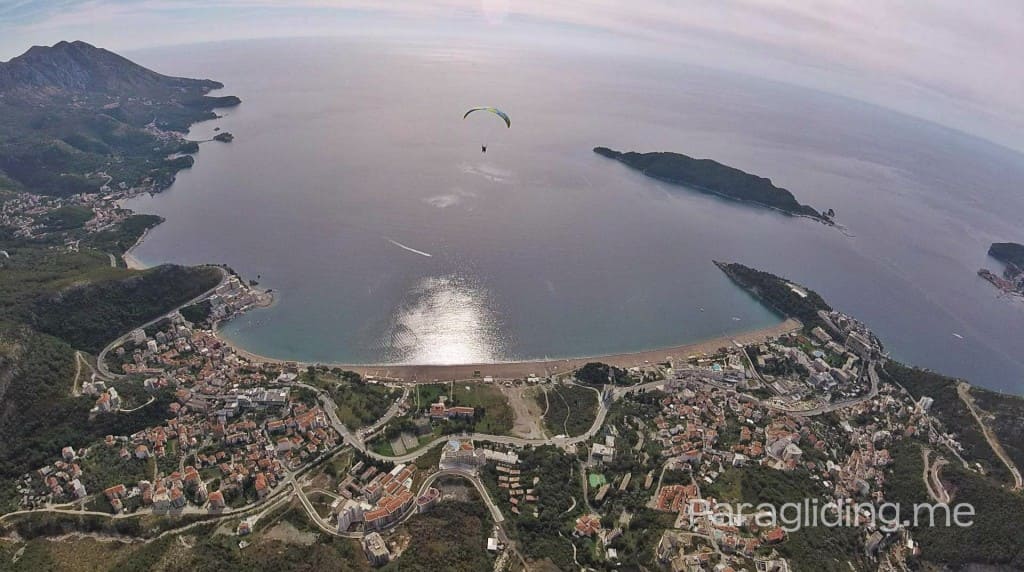 Budva
"Queen of the Mediterranean", Budva, has much to offer and it is one of the rare cities in Montenegro that unites the tourist offer; from splendid beaches all over its shores, through various content for family holidays, to exciting nightclubs and parties in the open air.
The destination, combined with the rich history of the old town, which dates back to 2000 years, beautiful islands and popular "Saint Stephen", which is on the list of the most luxurious offerings in Europe within the "Aman Luxury Resort", is definitely the best choice both for an exciting holiday and an adventurous weekend visits.
But there are also those who would like to see this beauty out of the city noise and avoid the crowd, but again to experience this popular place in its unique way. How about "visiting" Budva from the air? If you want to have a new experience and bury in your mind fantastic memories of an area that cannot be seen from the ground, paragliding is exactly what will enable you to feel that. By taking off from the nearby Brajići hill, observe the Budva Riviera, the old town, popular islands, and in the silence of the sky experience intense emotions, which you can only feel in the infinite a blue sky that "kisses" the sea, free yourself from everyday routine and have an indescribable experience.
Position
This paragliding launch place is due to its attractiveness and position, which is one of the most popular in Montenegro. It is most often used for Tandem flights.
The road
The take-off point is approached by turning from the lower side of the "Brajići" Tunnel, right next to the beautiful lookouts facing the Budva beaches. After the turn, it is necessary to go around the hill, and at the end of the asphalt road (500m), there is a macadam road of the same length (500m) with a large slope. Preferably for off-road vehicles. With the assessment of the driver, it is possible to go out by passenger to the take-off point.
Wind direction
A suitable wind for take-off is southerly.
Landing site
For landing, pilots usually use the meadow located between the parking lot on one side and the hotel "Becici" on the other. Due to the approach and the size of the landing site, it is recommended that this landing site be chosen by pilots with a little more experience.
GPS coordinates of the landing site: 42.3014, 18.8908
As an alternative landing place, pilots often choose the beach, during the period of the year when the tourist season is not in full swing.
Elevation: 731 m
Altitude difference: 731 m
Average flight length: 6 km
Average flight duration: 12 min
GPS: 42.3014, 18.8908
Wind: S, SW, W
On the map