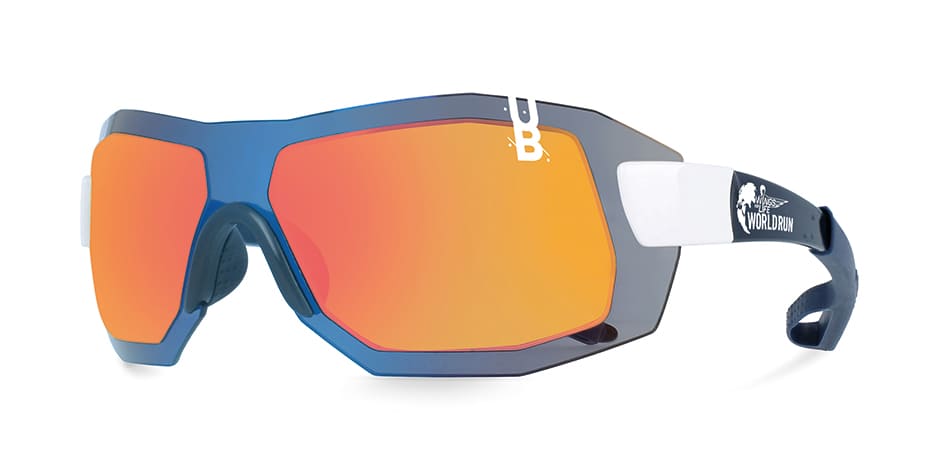 Helioz Wings for Life World Run
Sunglasses Gloryfy unbreakable G9 Radical Helioz Wings for Life World Run
Features
Lenses: NBFX STRATOS anthracite F3 (red mirror)
Guarantees uncompromising precision and clarity of vision. STRATOS lenses perform best on clear sunny days. The blue light is not filtered which means far more available energy for the body and therefore top performance.
UNBREAKABLE & MADE IN AUSTRIA
Lenses and frame are unbreakable due to the material NBFX - protects during sports, very practical in everyday life. The lenses and frame return to their original shape due to the Memory Effect when bended.
CONTOUR LENS TECHNOLOGY
High-contrast and colorfast vision due to mass-tinted lenses and the unique gloryfy Contour Lens Technology.
LIGHTWEIGHT
Perfect wearing comfort thanks to one of the lightest materials in the optical industry.
MAXIMUM FIELD OF VISION, MAXIMUM VENTILATION
The frameless design provides an optimized field of vision and maximum ventilation.
PERFORMANCE FIT
Perfect fit thanks to rubber nosepads and our Dynamic Flow Grip rubber parts on the temple tips for best fit and a no-slip grip.
HELIOZ technology
Makes it possible for the first time to glaze frameless sunglasses in your individual prescription! Patent pending.