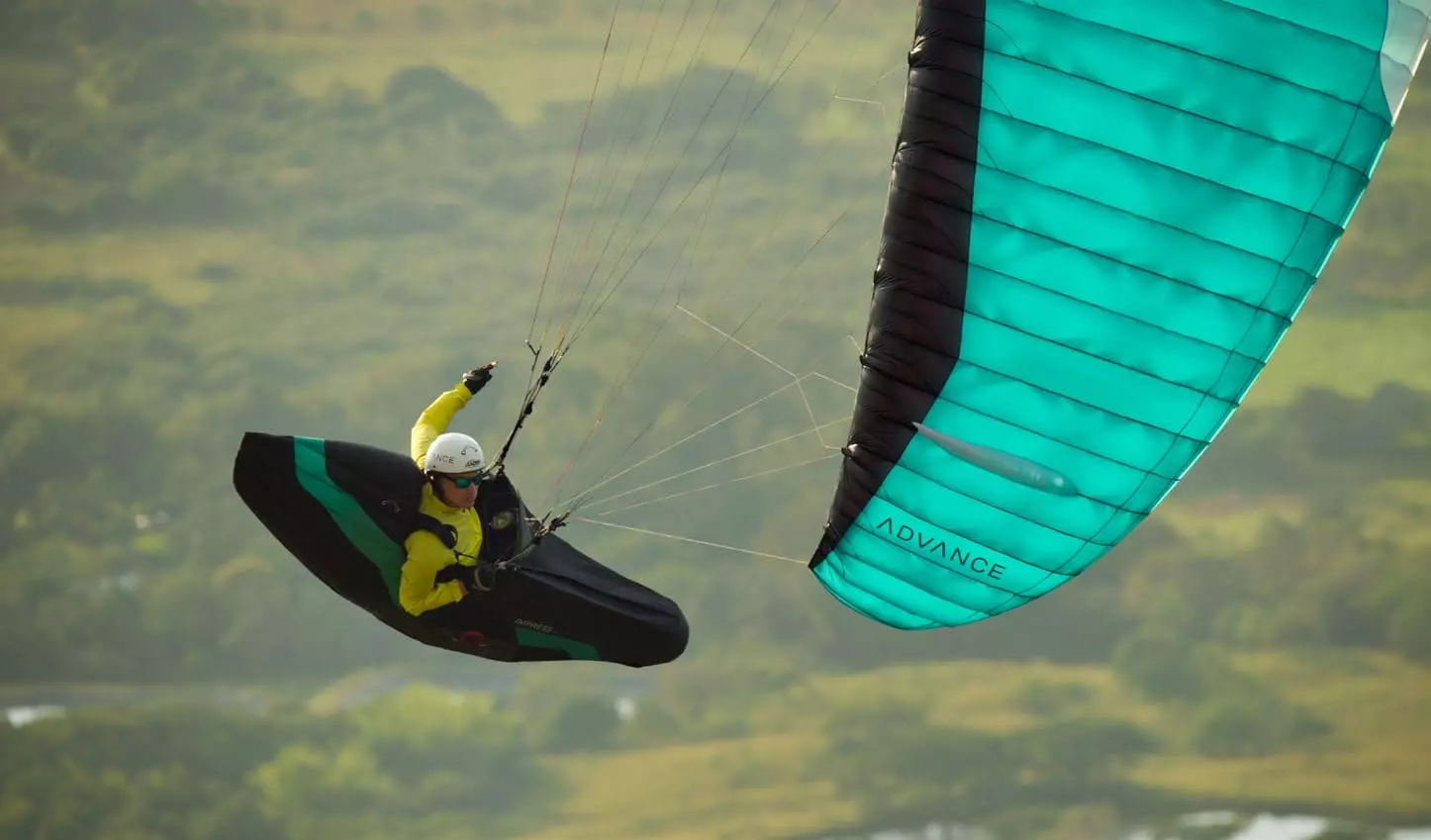 Advance impress 4 - Product presentation
Accessible Throne

New High-End harness for a wide variety of pilots
Fifteen years ago the IMPRESS series heralded a new era, and made reclining harnesses widely accessible to the public. We continue this tradition with the IMPRESS 4. It is the first comprehensive High-End cross country harness with an aerodynamically optimised rear spoiler, and will find its rightful place in any normal paraglider rucksack. A High-End product, more compact and lighter than ever before - intended for the leisure cross county pilot right up to an XC champion.
Streamlined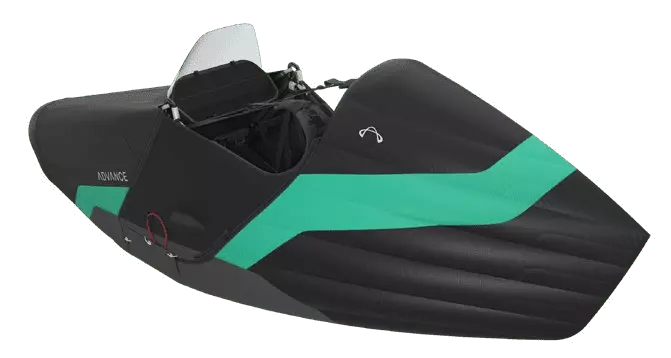 Best possible aerodynamics
Perfect aerodynamics received our closest attention for this High-End harness. By means of CFD analysis in the virtual wind tunnel an optimal shape was derived, and by much reprocessing work the aerodynamic behaviour at airflow-relevant weak points was continually improved. Any protruding edges have been eliminated, the discontinuities of pockets internalised, the lower edge of the tail spoiler extended, its miniribs constructed with internal seams and even the carabiners are aerodynamically shielded. This work has produced a crease-free, streamlined silhouette for maximum performance.

Compact & Uncompromising
A place for it in any paraglider rucksack
The especially compact IMPRESS 4 will fit in any normal paraglider rucksack – a new characteristic for a fully-operational cross country harness with a drag-reducing tail spoiler. A folding line across the back makes it convenient and easy to pack in the rucksack. Its light weight of 6 kg makes the IMPRESS 4 the lightest High-End harness – by far.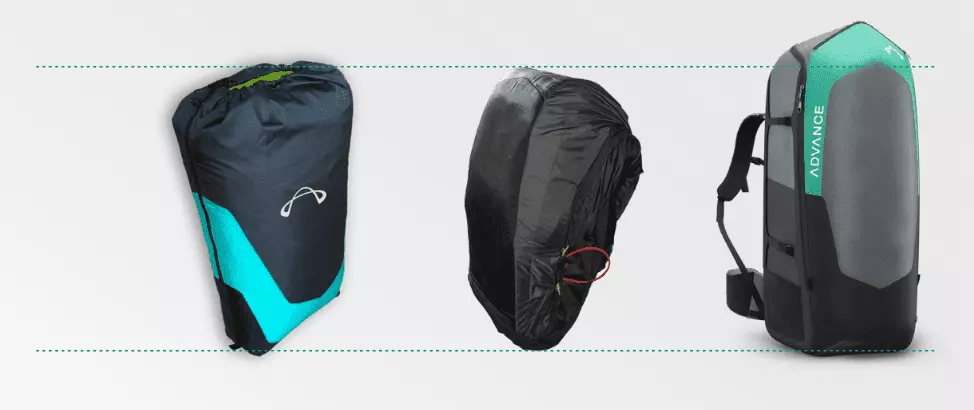 from 6 kg
Protected Comfort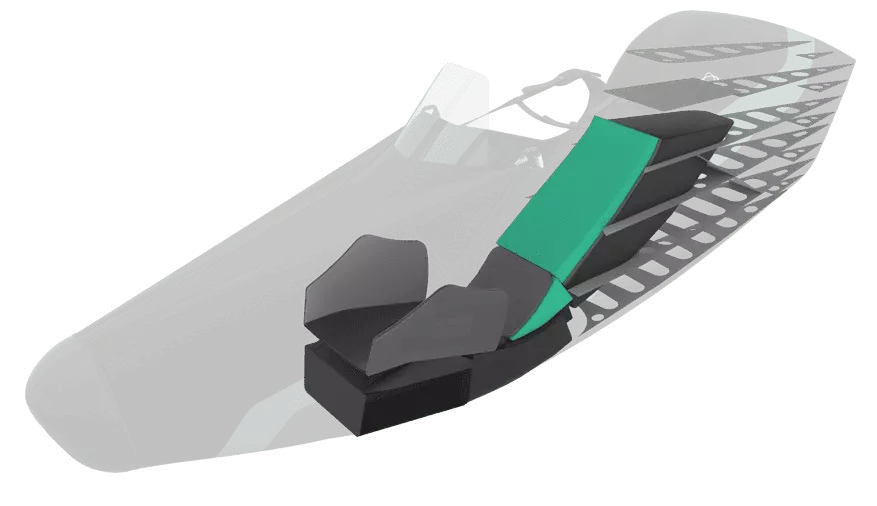 All-round protection includes maximum comfort
More protection and comfort than ever: now the IMPRESS 4 pilot's body is completely surrounded by SAS-TEC components within the seat shell. These memory foam parts effectively protect against impacts and external hard objects and match themselves to an individual's personal ergonomics. A generous foam protector under the seat and Comfort-Foam in the back share the credit for both comfort and protection. Side impact resistance has been significantly improved, and SAS-TEC sandwich construction now provides an even more resistant feature. All these elements cooperate for best protection and comfort.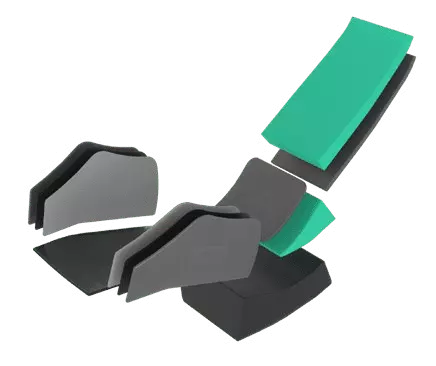 Convertible: Two in One
With or without a seatboard
The IMPRESS 4 succeeds in launching another revolution: it can be flown with or without its seatboard, with no additional restriction – and without having to change a setting or adjustment. With seatboard in place you experience that stiffer sports-suspension feeling: maxi-mum tracking stability and direct feed-back from the wing. When you remove the seatboard – simplicity itself – you can enjoy a comfortably damped Crui-ser-Feeling and feel pleasantly enclosed in the all-encompassing seat shell. In terms of flight feeling the IMPRESS 4 can equally suggest professional athlete or Freeride-distance flyer.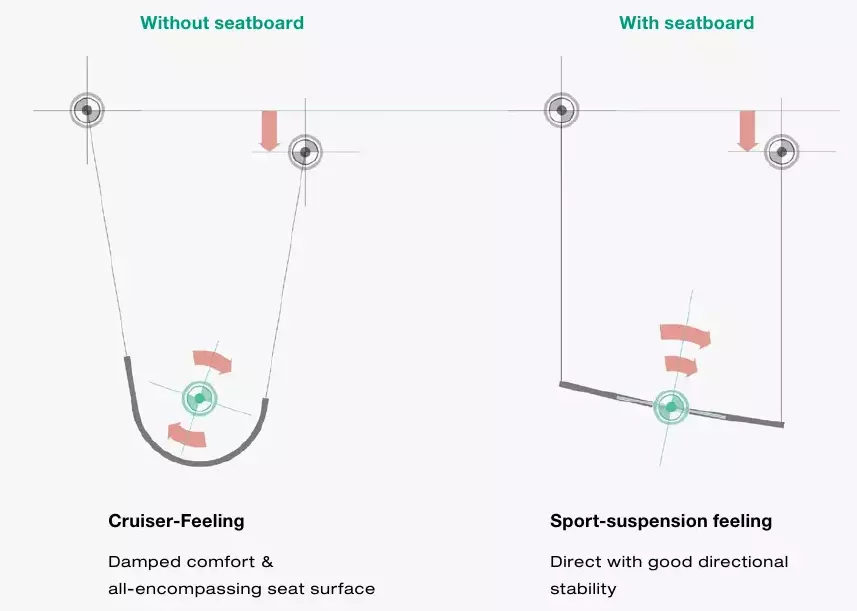 Without seatboard

Cruiser-Feeling

Damped comfort &
all-encompassing seat surface

With seatboard

Sport-suspension feeling

Direct with good directional
stability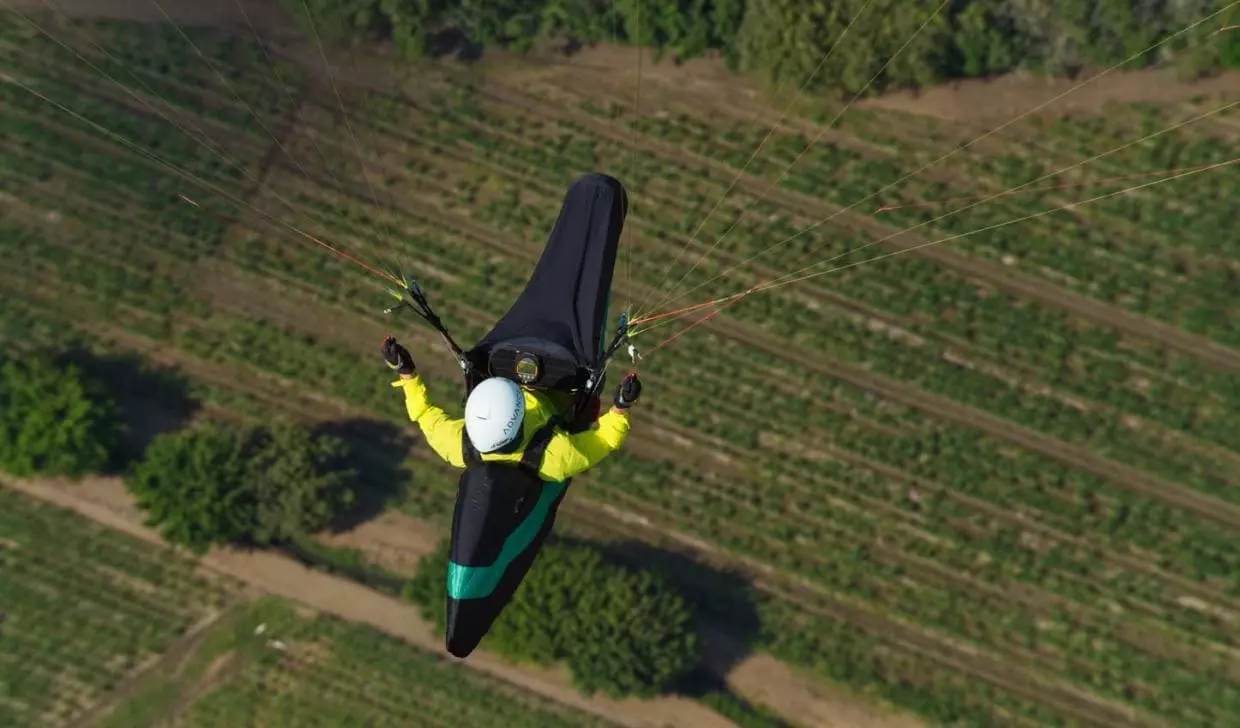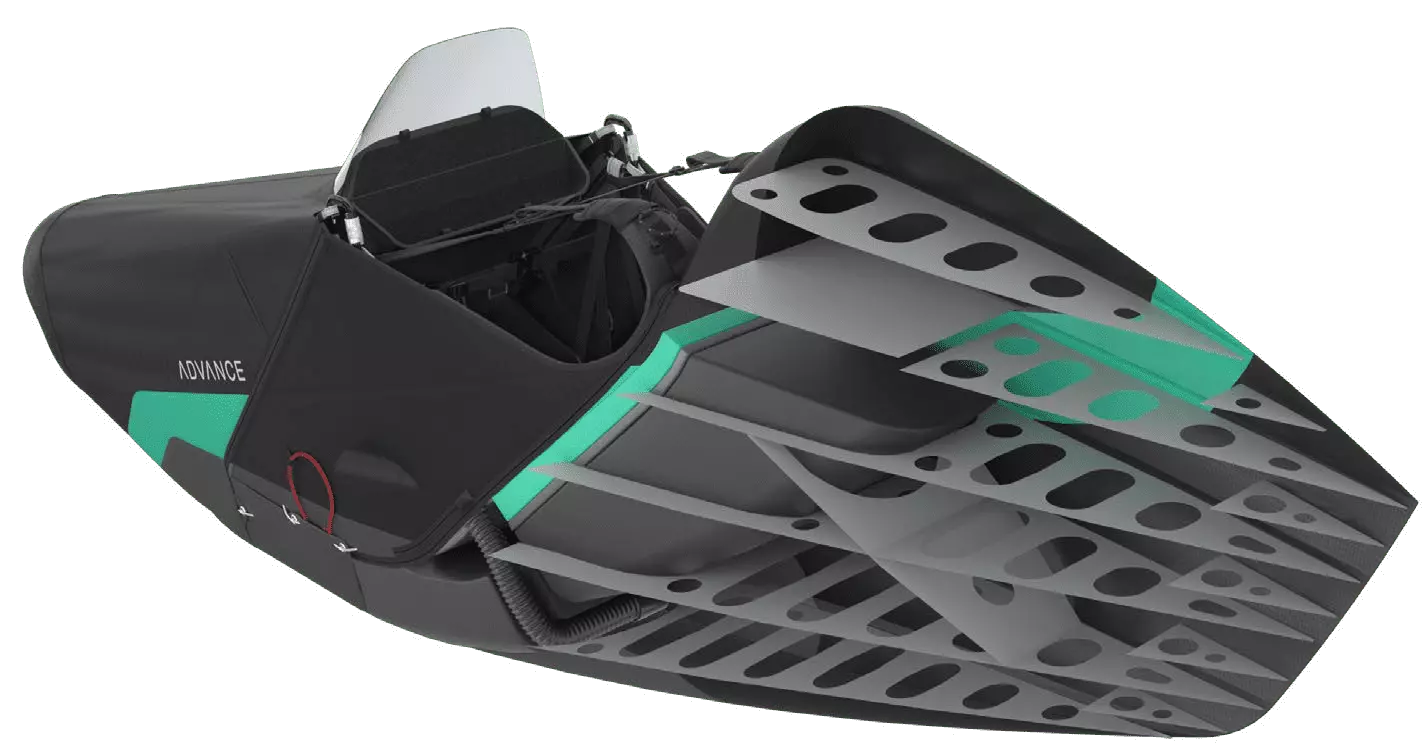 Optimized Internal Pressure
Stable shape, firmly inflated tail spoiler
Minimal air intake area and maximum internal pressure in the tail spoiler – a contradiction? Not for the IMPRESS 4, which has a single, side air intake of only 5 cm diameter to maintain a solidly inflated tail section. A non-return valve does not allow the spoiler to deform or empty, even under large changes of relative airflow. Air intake and non-return system were specifically developed to achieve this. The connection tube routeing is completely protected within the spoiler.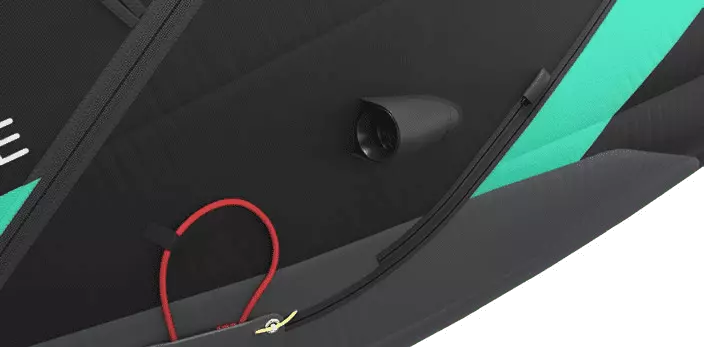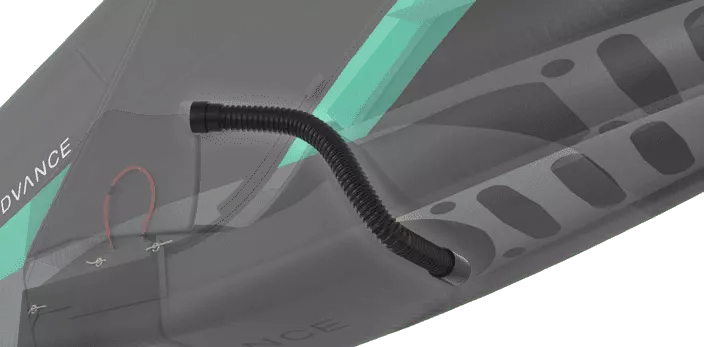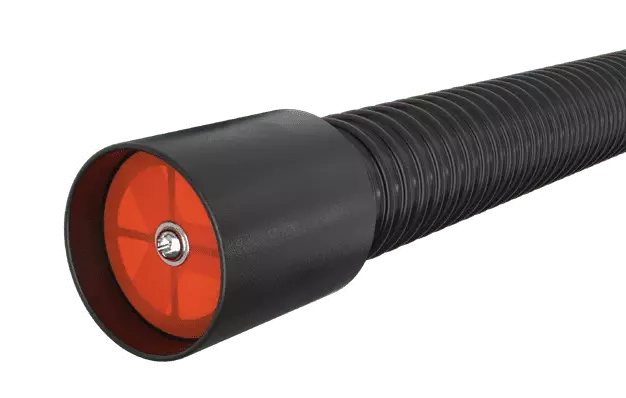 2 Reserves: left, right or both

Choice of reserve handle position – left and /or right
The IMPRESS 4 has two reserve container compartments under the seat, separated by an internal partition. Compartment size can be adjusted to suit reserve volumes. If you use a single reserve this can be fitted for right or left deployment. Delivery includes a foam spacer and securing pins for the empty side.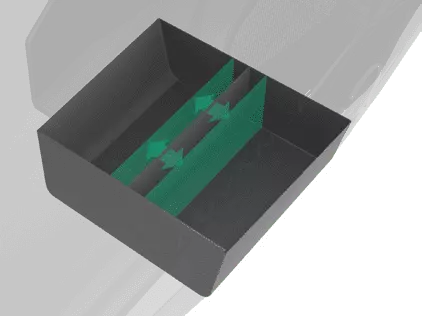 Windshield included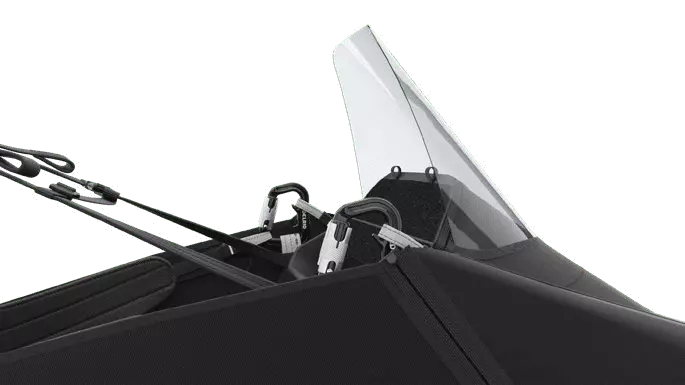 Windshield for even more flying comfort
The windshield reduces windchill and therefore a significant loss of body heat. Continuous wind noise on long transits – especially while accelerated – is reduced. This makes a great contribution to the achievement of long flights without excessive tiredness. The wind­ shield is simple to attach and remove after flight.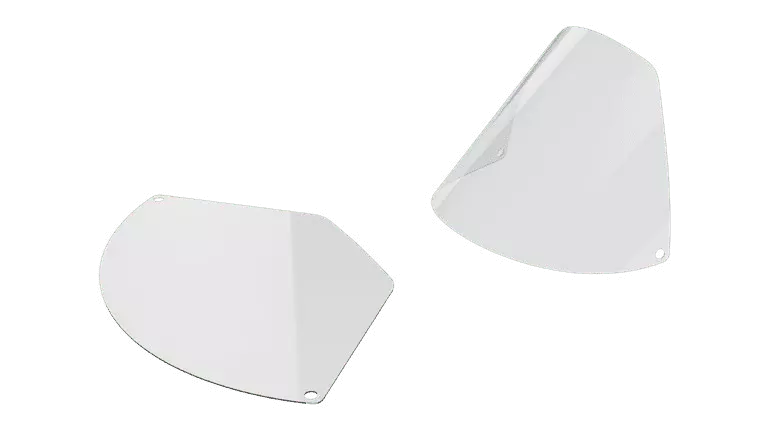 Smart Cockpit
User-friendly Cockpit
The especially handy cockpit has a large easy-to-see instrument panel as well as several pockets. The main cockpit can be easily opened in flight – even with gloves. Several cable accesses lead to an external battery pocket. The instrument panel can be detached and instruments can be protected with a neoprene cover.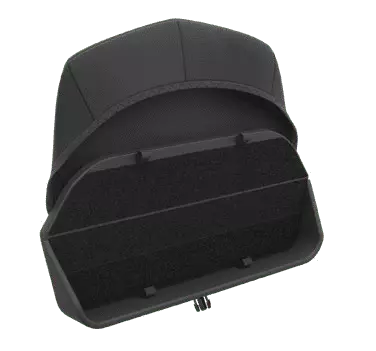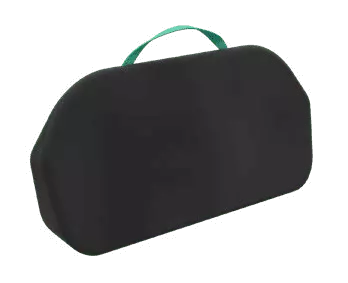 Speedbag Size Choice 3 x 3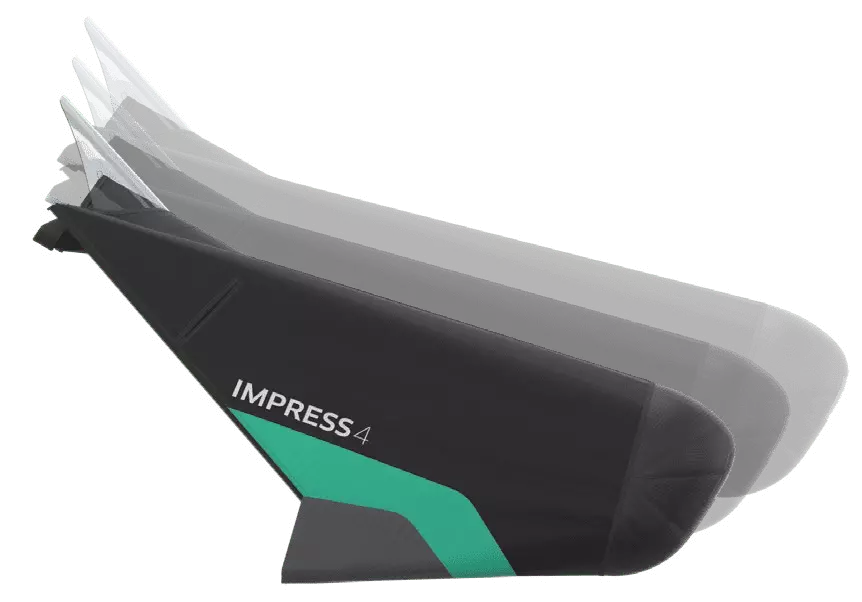 Flexible choice of sizes
An important factor for both comfort in flight and the flawless silhouette of the IMPRESS 4 is a correct speedbag length. Flexible material means that a majority of pilots will find the speedbag corresponding to their harness size to be satisfactory. (S, M, L). But nature may have different ideas (e.g. long body/short legs or vice versa) so a speedbag of a different size to that of the harness can be ordered. In crossover areas (heights 165 cm – 172 cm and 178 cm – 183 cm) ADVANCE recommend that you try both adjacent speedbag sizes before deciding.
Customized Carabiner

Customised «Alias Speed» Carabiners
In cooperation with German hardware manufacturer Edelrid custom carabiners were developed specifically for the IMPRESS 4. These have an additional lug to locate the speedbag loops. This provides a higher speedbag bracing point, requiring less leg load to achieve a secure footplate feel. The main support system is also suitable for QuickOuts, and has Easy-Connect marks.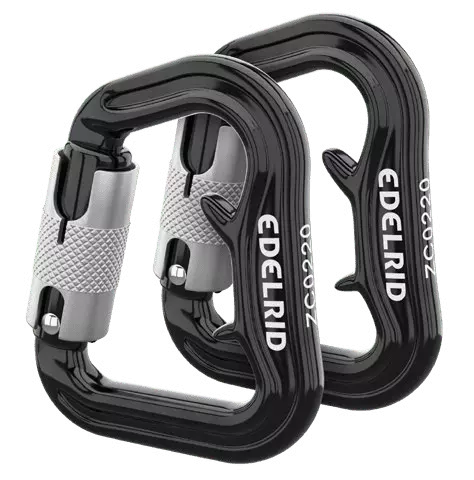 Smooth Acceleration System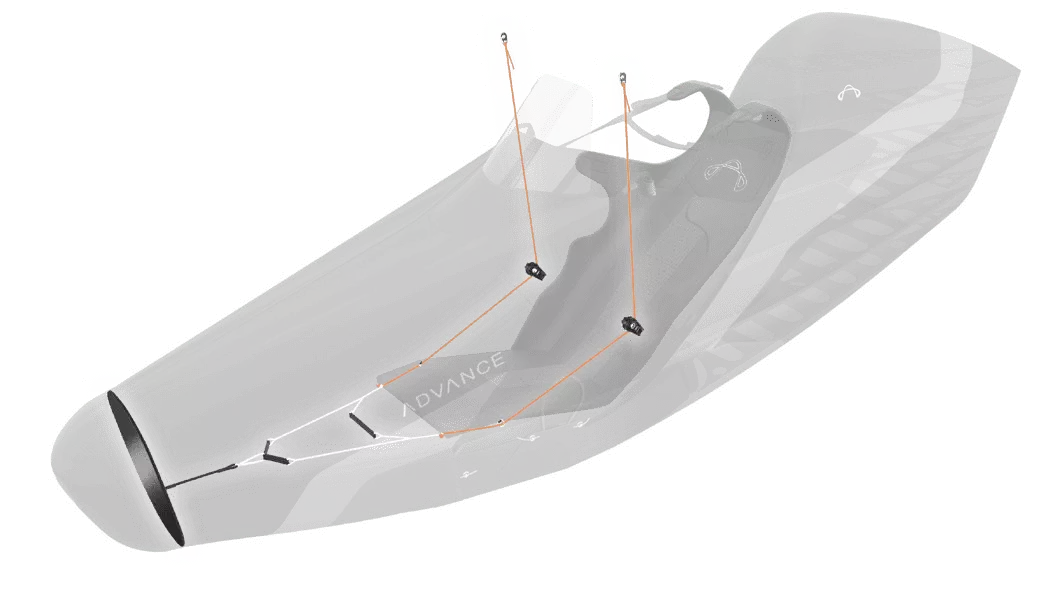 Two-loop speed system with Ronstan pulleys
The two-loop speed system is very straightforward to use. Wide straps mean that perfectly positioned feet are simple to arrange, and cente-ring the speed lines is very easy. Speed loop geometry has been arranged so that those many kilometres of continuous accelerated flight become effortless. The 30mm ball-bearing Ronstan-pulleys play their part. Pushing the speedloop has never been easier.
Anti-G Pocket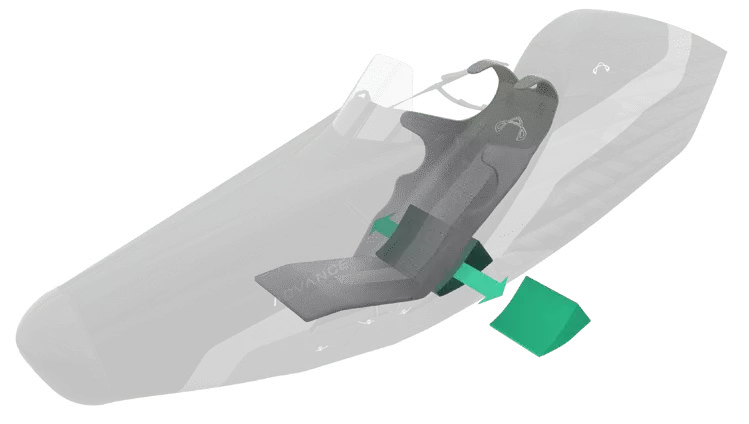 Anti-G instant activation
The Anti-G pocket is at hip level, and can be opened from either side. It can be activated in one simple movement and the chute restowed with similar ease. This pocket could also be used as additional storage of personal items or ballast. Or you could leave the foam blank in it.
Underseat Weight Pocket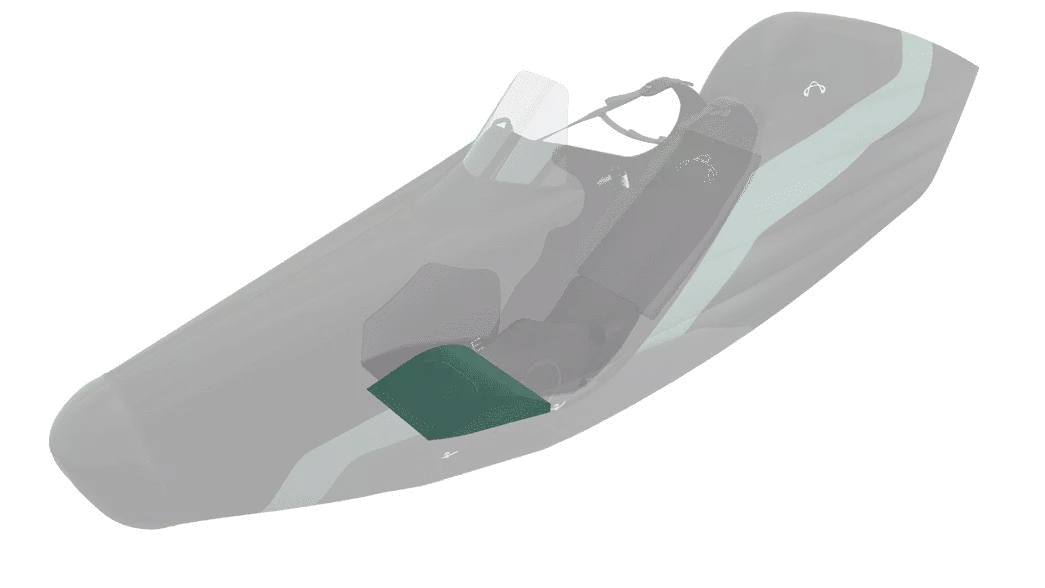 Useful ballast compartment
The 5 litre capacity ballast compartment is under the seat.
Comprehensive Package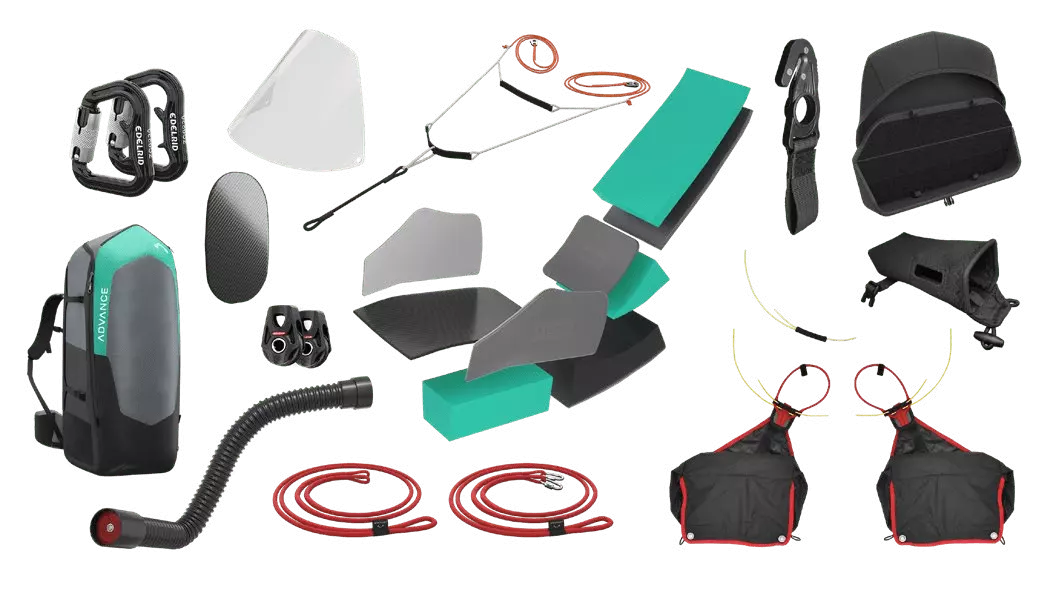 Delivery package
§ COMFORTPACK 3 130 l
IMPRESS-Edition
§ Wind Shield with protective cover
§ Detachable Cockpit
§ Hook Knife
§ Radio Pocket
§ 2 Edelrid «Alias Speed» Carabiners
§ Air intake with NRV
§ Certified foam protector
§ Comfort foam in the back
§ 4 SAS -TEC foam elements
§ Carbon seatboard
§ Anti-G pocket foam blank
§ 30 mm Ronstan speed
system pulleys
§ Carbon foot plate
§ Speed System
§ Reserve container (left and right)
§ 2 reserve connection lines
(one fitted)
§ Reserve compartment blank
§ Blank reserve pins
Range of Use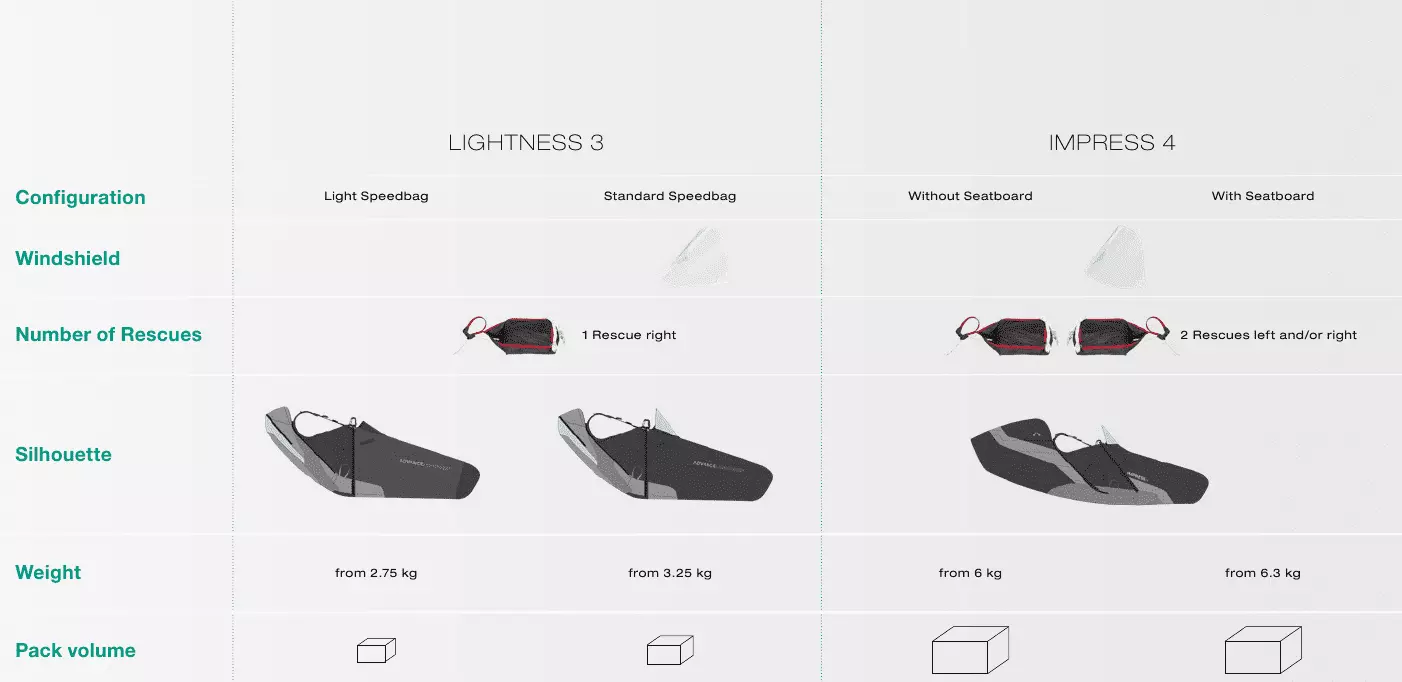 Size Chart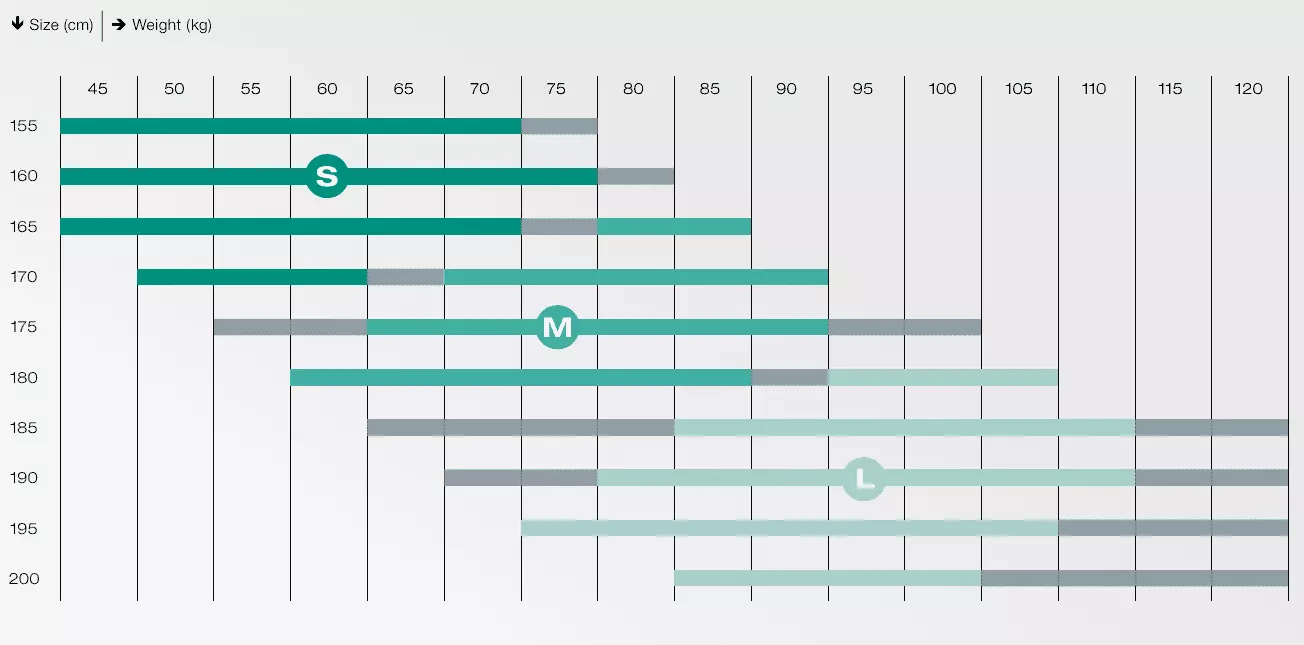 Technical Data
1 Harness without Windshield, Seatboard and Rucksack, including one rescue configuration (pod and handle)