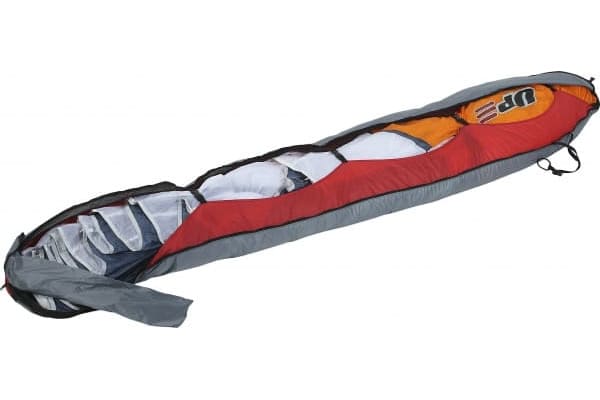 UP Parasleeve 2 concertina bag for sale
With the new concertina, wing packaging is even easier thanks to an internal flap that protects the paraglider and slings from getting into the zipper.
The new concentratina is designed in such a way that it fits all UP Paragliders wings and can be stacked in various ways. If you want to detach the wing from the suspension, then inside there is a pocket for the free ends of the wing. Otherwise, the double-sided zipper allows you to leave the wing fastened.
We produce concertina in three sizes for all UP Paragliders wings. The new concertina is quite light, for example, M size weighs only 480 grams.
We also use mesh inserts that allow your wing to breathe.
A new concertina is included as standard with the Summit XC4 and Trango X Race. But you can always order concertina as an additional accessory.