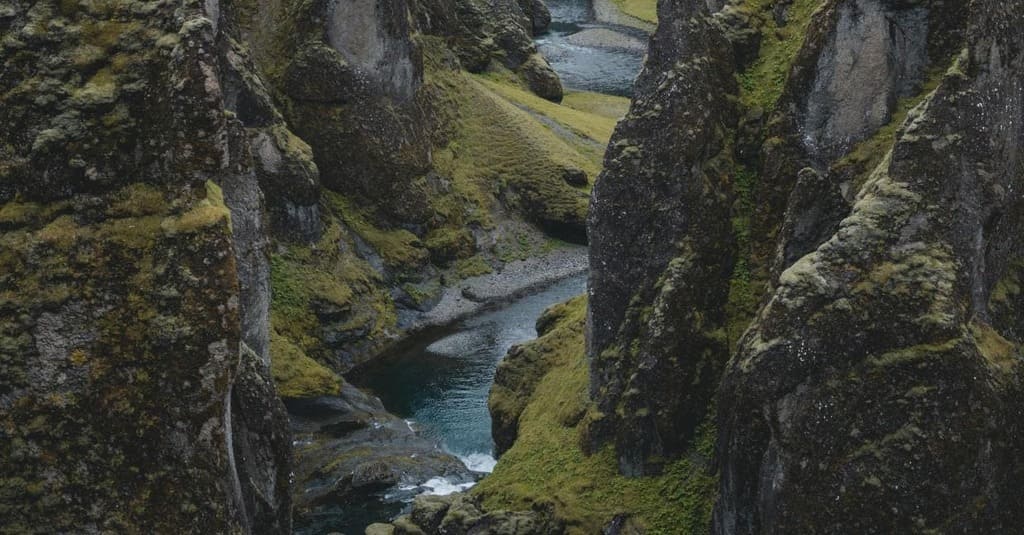 Canyoning in Montenegro
Canyoning is one of the most exciting and interesting entertainments for tourists in Montenegro.
This is a hike, during which it is necessary to overcome narrow canyons - channels of the deep mountain rivers flowing in deep gorges among the rocks without any means of swimming. Canyoning involves the use of climbing skills. Lovers of active recreation waiting for swimming in the river, jumping into natural pools, extreme descents on cliffs and waterfalls. Only climbing equipment available.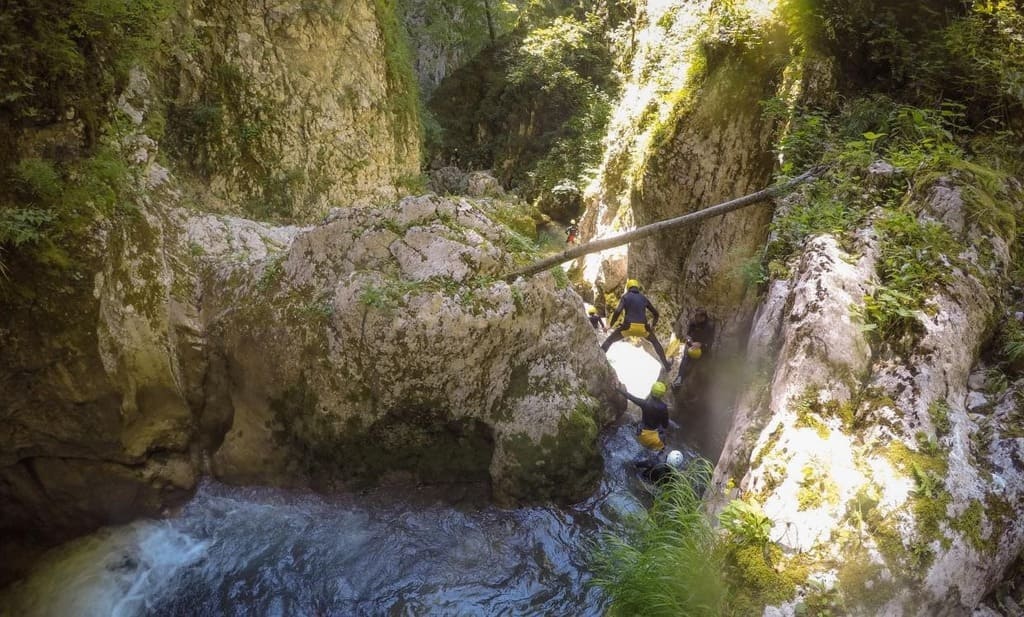 The entire route runs along the swirling bed of the river, where with each step scenic views open up and you can admire untouched wildlife. All along the way, you will be surrounded by steep cliffs, you will see noisy waterfalls with rapids, you will pass through a narrow gorge, make a downhill ride on a rope, slide on water slides. Going to the canyoning tour, you are guaranteed to get an unforgettable experience and a small portion of adrenaline. This is a real test for those who love the thrill and extreme. This kind of holiday is quite dangerous.
Popular Places
Montenegro has many rivers and a wide variety of canyoning sites both on the coast and on the mainland. Tara is an ideal place not only for rafting but also for canyoning. This is the deepest canyon in Europe, so the views here are really amazing.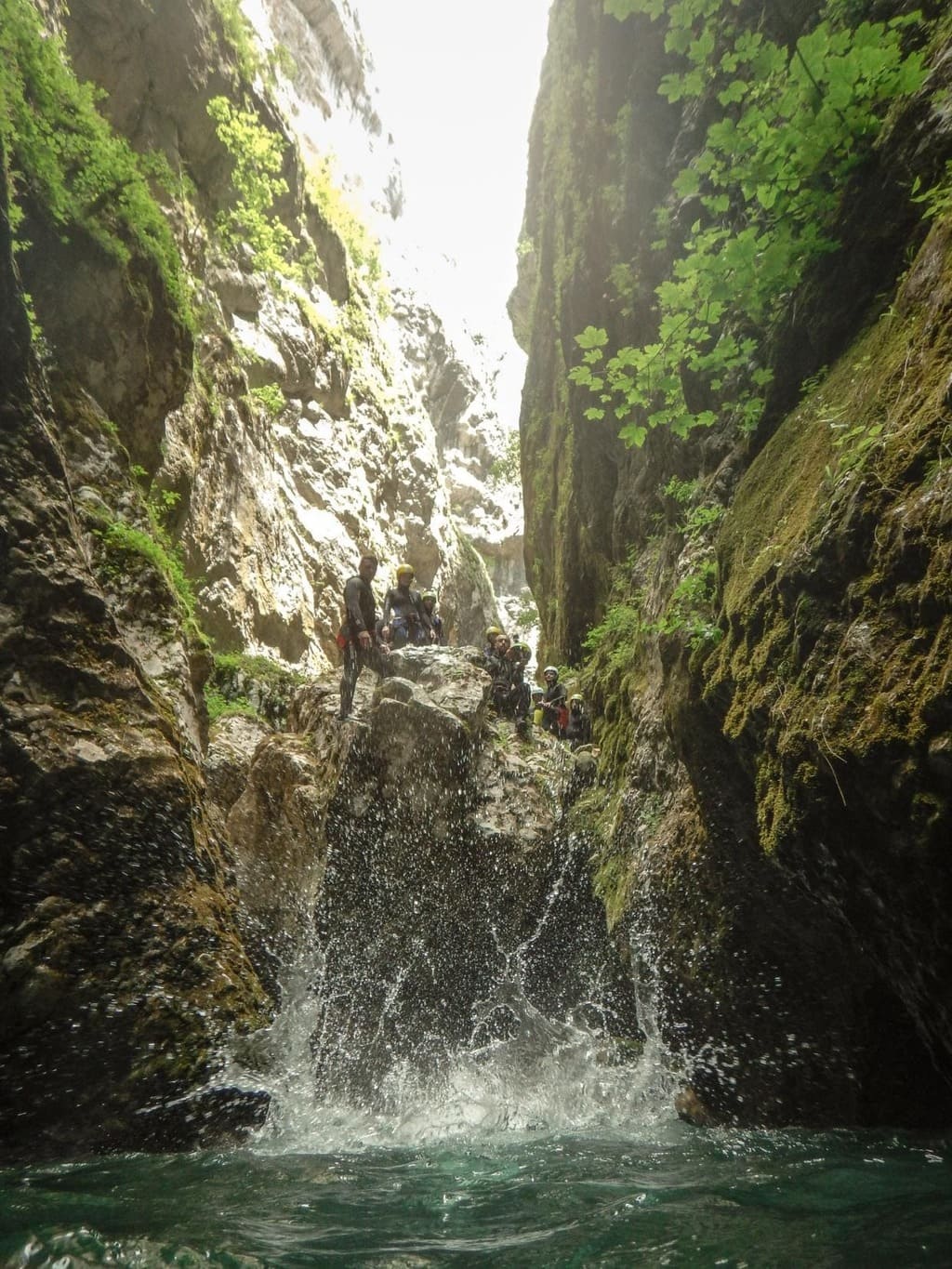 The most popular among tourists is the hidden and mysterious canyon Nevidio, which is located in the central part of the country, near the city of Kolasin. It was mastered by Europeans not so long ago. The path runs along the river Malaya Komarnica, among vertical cliffs of 350-400 meters high, where the width in the narrowest places reaches only 1-3 meters. Nevidio Canyon conquers with its amazing wild beauty of the landscape. The sunlight hardly penetrates here, most of which is in the eternal shadow.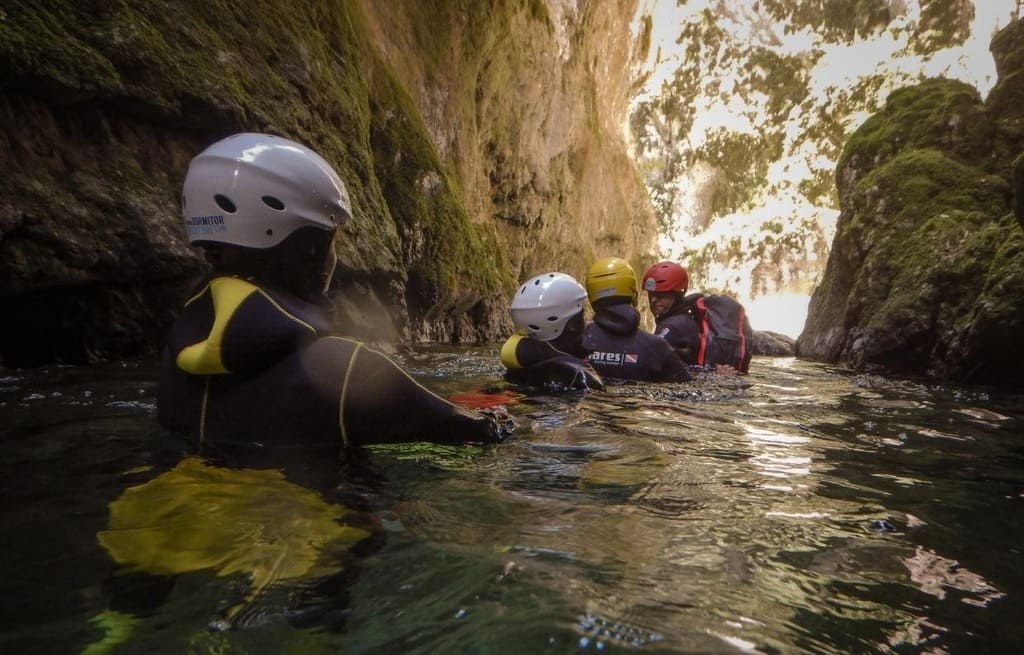 Journey through the canyon of Interfluve, which is located near the city of Bar, will be a memorable adventure and a great start for beginners. Quite gently sloping Skurda Canyon, near Kotor, is also easy to pass.
Canyoning features
It is best to go on such a fascinating and extreme journey accompanied by experienced instructors who know the way and have the necessary equipment with them. This kind of outdoor activities is suitable even for beginners. All participants are given a special waterproof suit made of neoprene and diving shoes, a protective helmet, a life jacket, body kit, rope, carbines. Climbing instructions are also provided.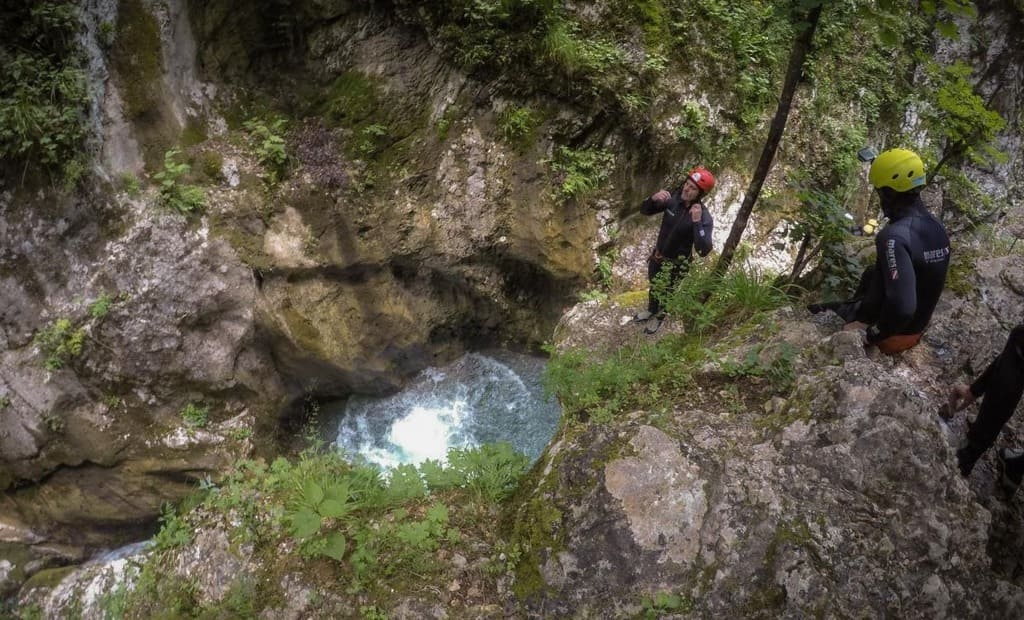 There are age restrictions for participation in canyoning: adults and teenagers over 14 years old are allowed. It is important to be able to swim well and have good physical training. Hike through the canyon of the river lasts on average from 3 to 6 hours depending on the complexity of the route and the duration of the rest stops. So, a walk through Nevidio will take about 4 hours with breaks, and the Skurda Canyon can be reached in 2 hours.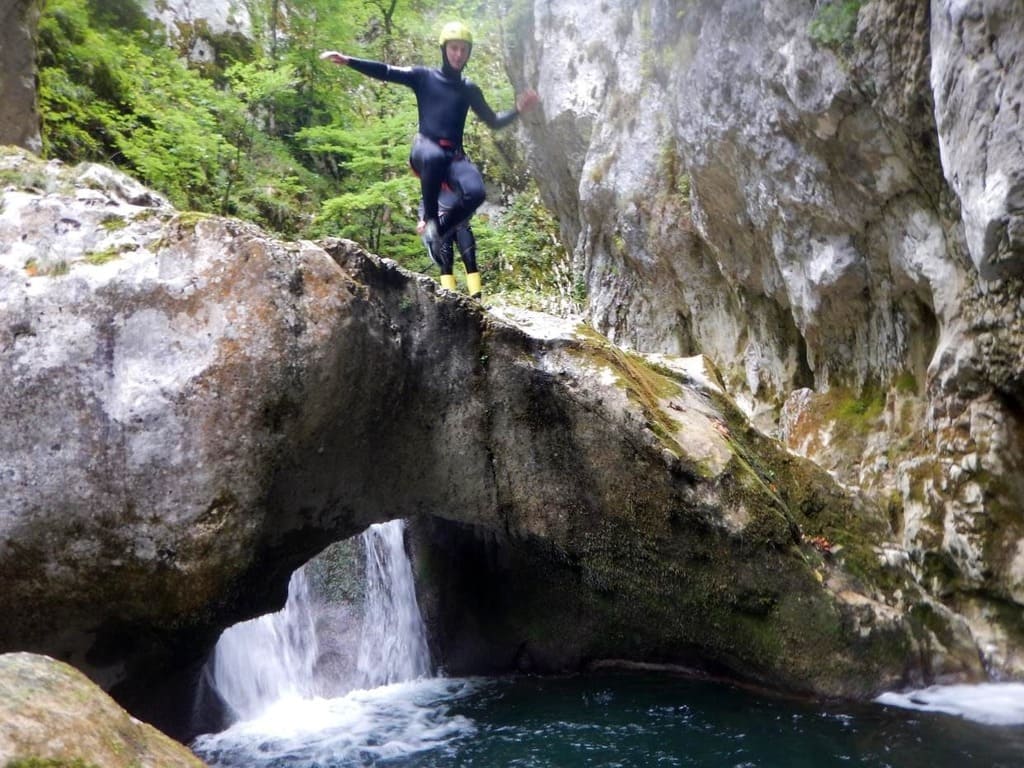 The approximate cost of the canyoning tour is 80-200 euros per person. Price includes transfer, instructor support, equipment rental, lunch at a restaurant with traditional cuisine, photos. Excursions are conducted under favourable weather conditions in the period from April to October.
Price: from 110 euros.
Easy booking canyoning
For quick online booking, please send us a message on any messenger.
Just click your messenger icon. Facebook messenger icon the right below.