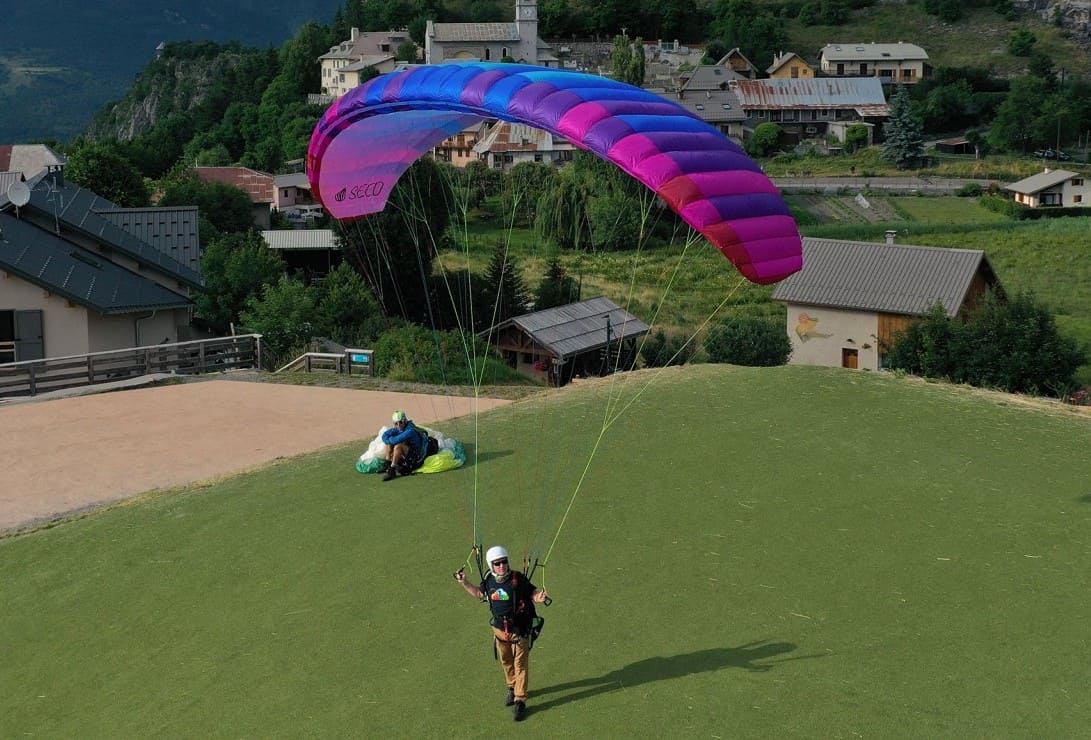 New paragliding mini-wing BGD Seed for sale
Great pilots were the first great ground handlers. Learn to kite, grow your skills.
BGD SEED je naš pristupačni prvoklasni paraglajder za treniranje, napravljen samo za prizemlje. Mini-wing SEED je razvijen iz EN-B EPIC-a i deluje i oseća se poput paraglajdera pune veličine. Napravljen je od izdržljive tkanine od 50 g i ima tri podizača. To je zabavna dodatna oprema za paravaiting pri poletanju, vežbanje kajtanja ili samo glupovanje poput Spiderman-a.
Tehnićki podaci
|   | 14 |
| --- | --- |
| Linear scaling factor | 0.78 |
| Projected area (m²) | 11.9 |
| Flat area (m²) | 14 |
| Glider weight (kg) | 2.7 |
| Total line length (m) | 194 |
| Height (m) | 5.3 |
| Number of main lines (A/B/C) | 3/4/3 |
| Cells | 31 |
| Flat aspect ratio | 4.4 |
| Projected aspect ratio | 3.2 |
| Root chord (m) | 2.2 |
| Flat span (m) | 7.9 |
| Projected span (m) | 6.3 |
| Trim speed (km/h) | 45 |
| Top speed (km/h) | 45 |
| Min sink (m/s) | 2 |
| Best glide | 5 |
| Weight range (kg) | 30-120 |
| Certification |   |