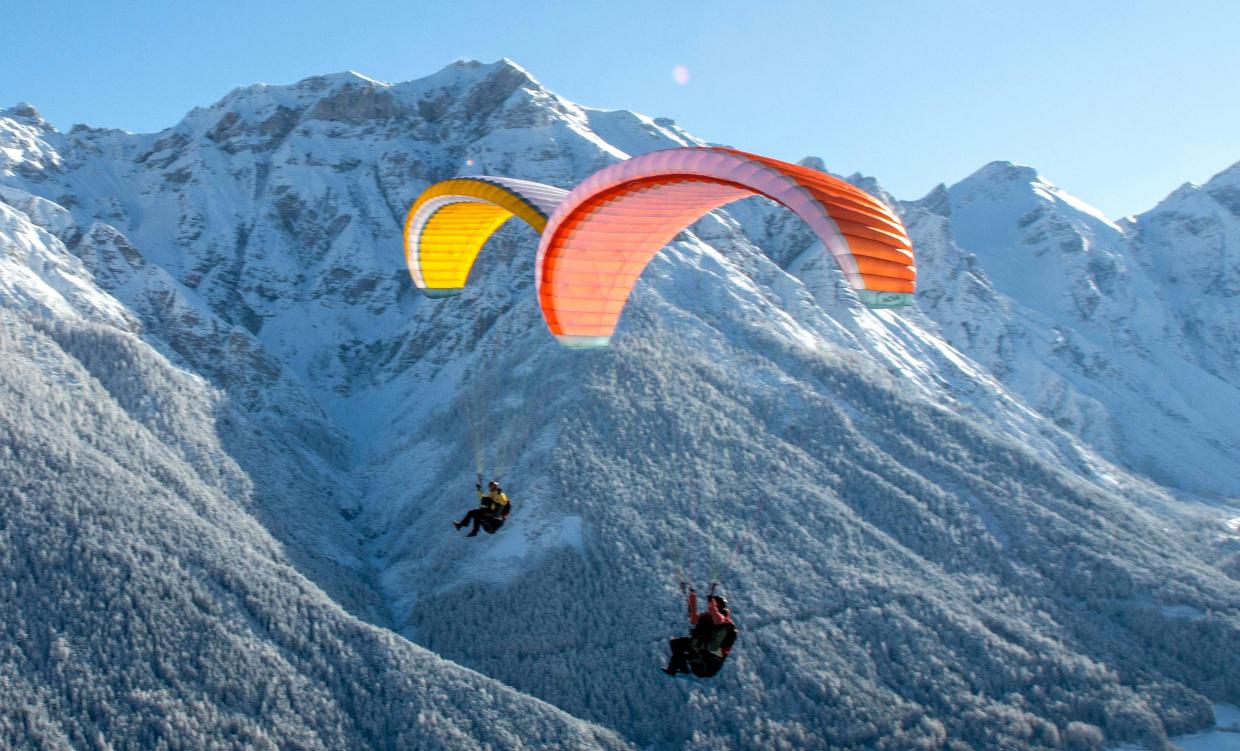 Paraglider Prion 4 Nova paragliders for sale
PRION 4 - fly safely
The PRION 4 offers much and demands little. Regardless whether you are making your first turns in a thermal or if you are flying big distances in unknown areas, in every case you will benefit from the simplicity and innovations designed into the PRION 4.
Colors

Special Edition
Colour the sky – NOVA released the PRION 4 in nine cool custom colours as limited special edition.
The special edition is without extra cost.
Everyone can find their favourite combination.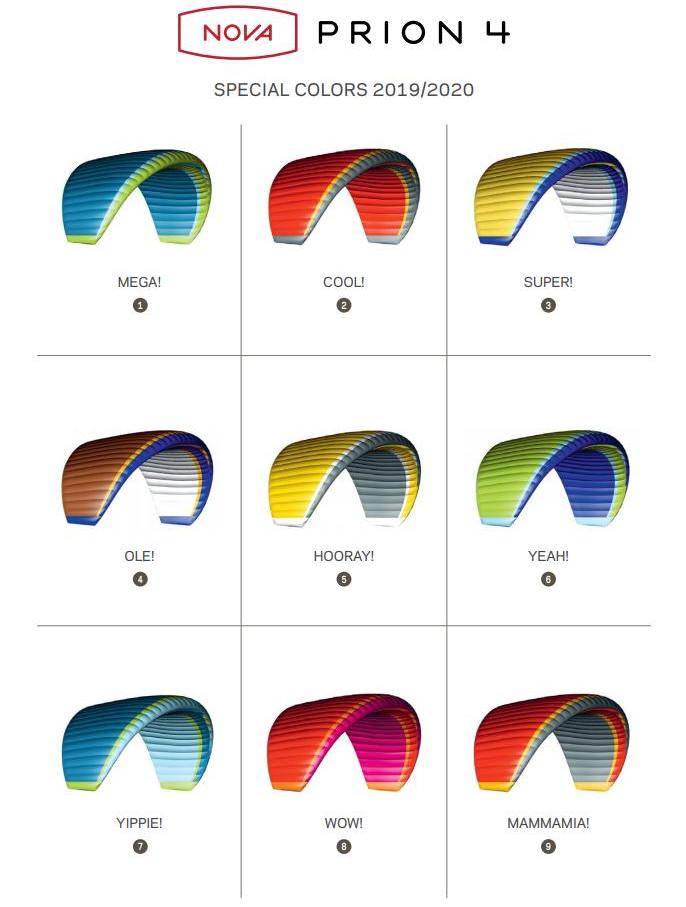 Motor
According to the DGAC (France), the PRION 4 will be registered for powered flight. The glider is suitable for both free flying and paramotoring. You can find the certification documents in the Downloads section. Especially for powered flight, we have developed a riser with two mounts. It is suitable for two different hook-in heights.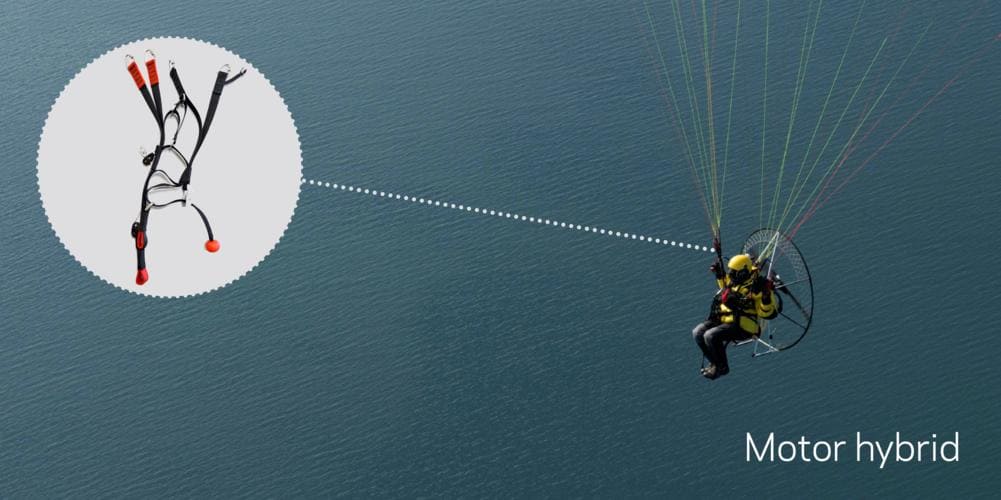 Technical data