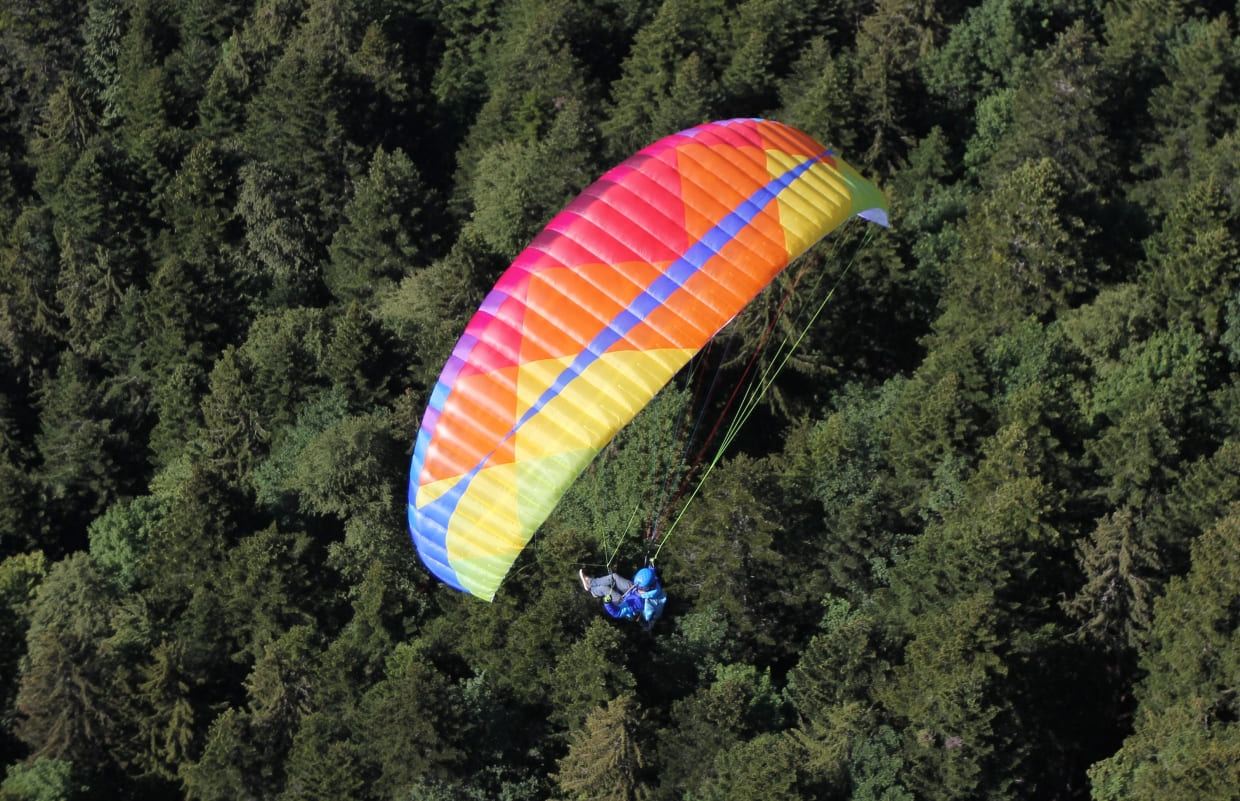 New paragliding wing BGD Kiss for sale
KISS: KEEP IT SIMPLE!
It's a light and small-packing wing for mountain-lovers, with a simple and elegant structure assuring an uncomplicated launch and outstanding ease of use. It's made from 27g Porcher Skytex cloth with sheathed lower lines and narrow webbing risers for robustness and easy handling.

The KISS was made for hike-and-fly, but it has a very wide weight range and its behaviour is affected by wing loading. More lightly loaded it's a safe and easy wing with surprising performance. At the top of the weight range it becomes more dynamic and agile, perfect for strong-wind soaring in experienced hands.

In size 16 it weighs just 2.3kg, the 18 is 2.6kg, and it comfortably (without squashing) packs down to:

16m: 30cm x 30cm x 13cm
18m: 35cm x 35cm x 15cm

Bright, fun colours are a given chez BGD, and the KISS comes in Mint and Peach.
Colors
Technical data