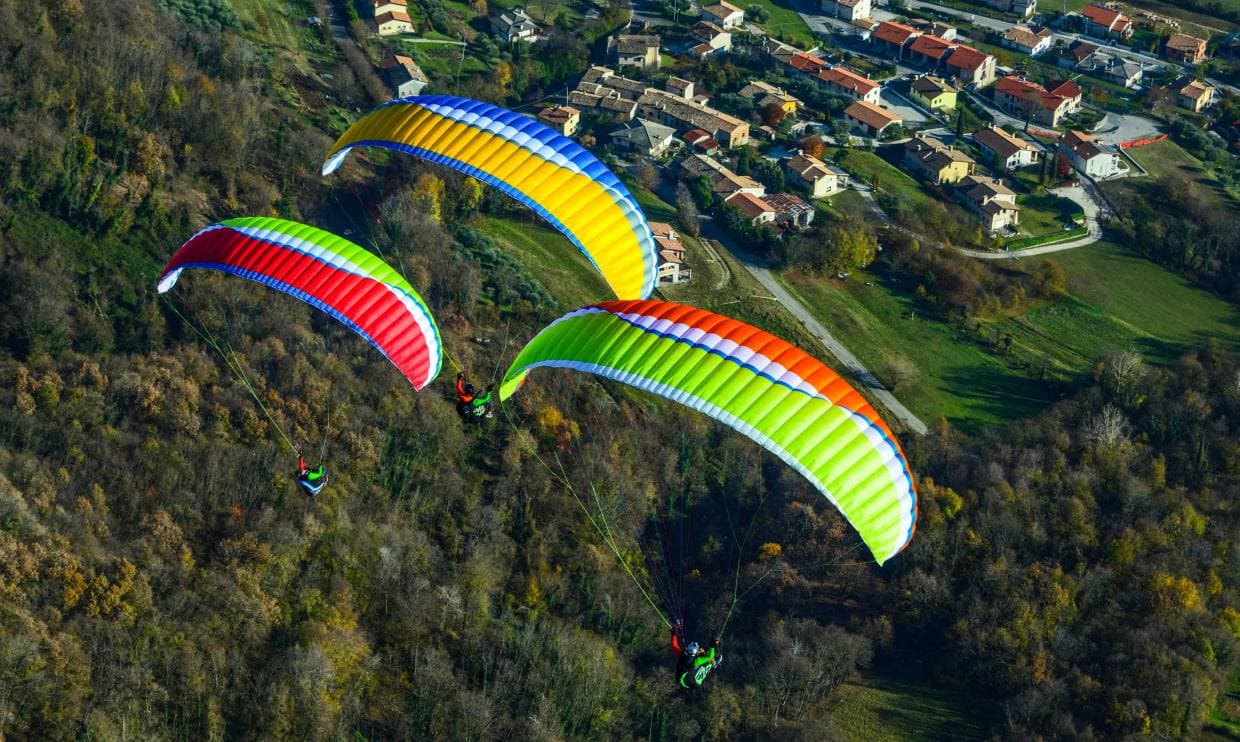 Eazy 2 - The most fun EN-A glider on the market
Perfect for your first and all the next steps in paragliding!
We've added a dash of agile handling ability, proving that an EN-A can be safe and have the range to be nippy – and at the same time flat and efficient. The long and progressive brake travel is forgiving for beginners but doesn't inhibit evolving pilots from making direct and snappy moves – a real fun machine.