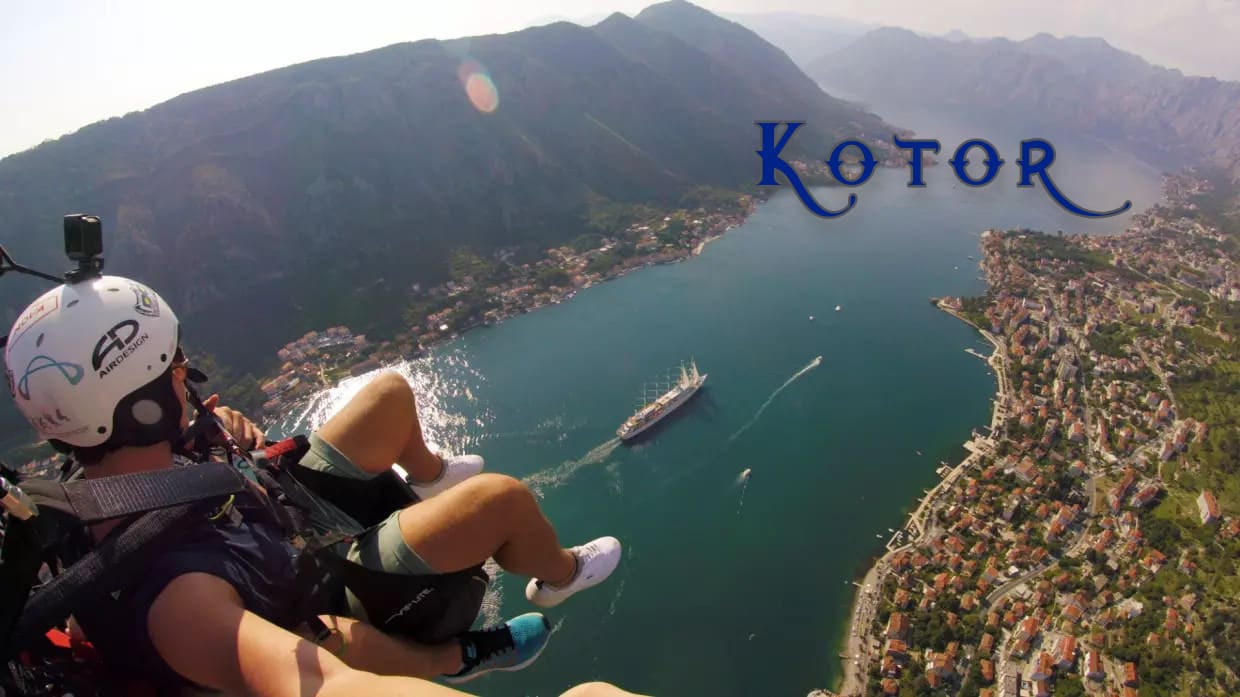 Kotor bay - Big paragliding adventure
Kotor Bay is considered one of the most beautiful in the world, the landscapes here resemble fjords and cause constant delight among tourists.
The first settlements in the Bay of Kotor appeared in 229 BC. Today, historical and tourist centres are concentrated here. These are Kotor with fortifications, Herceg Novi, Risan, Perast, two islands with churches.
Kotor is not just a popular resort in Montenegro. In this medieval city with narrow streets, ancient palaces and cathedrals you can touch the history. It is located deep in the Bay of Kotor, surrounded on three sides by the Adriatic Sea, the river Shkurda and the mountain Saint Ivan.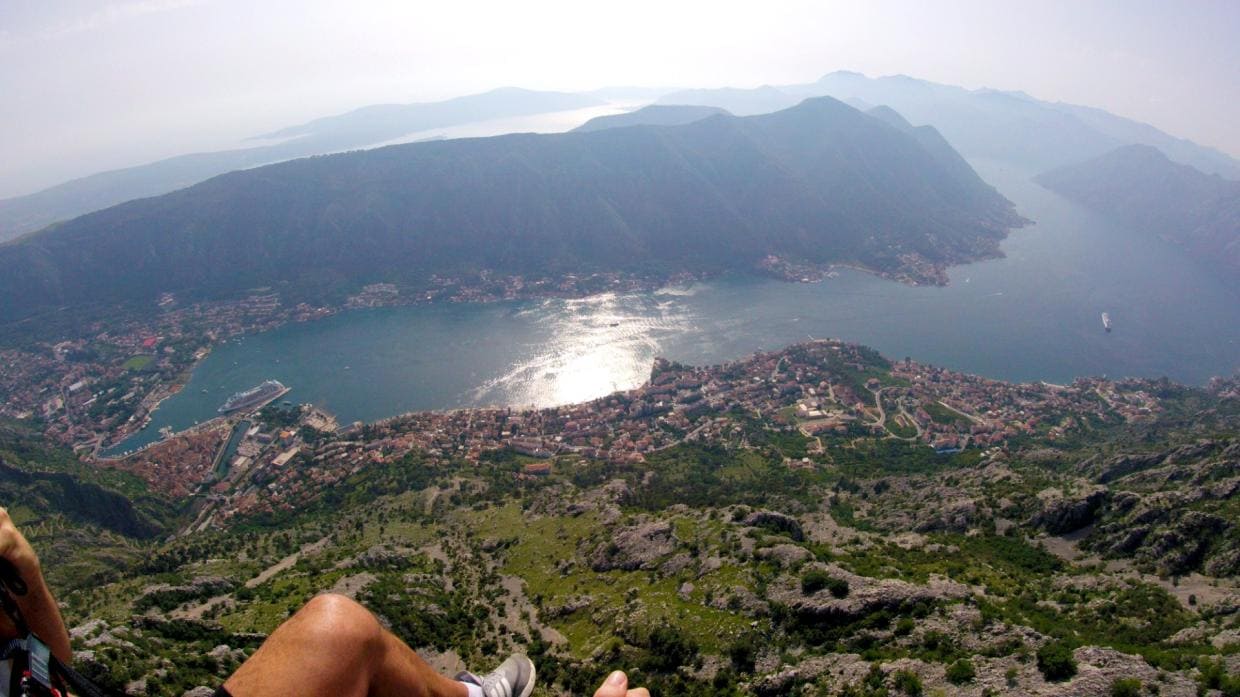 Separate attention deserves the Old City, which several decades ago was inscribed on the UNESCO list. During its construction, the maze principle was used to ensure security in the event of an enemy invasion. And indeed, Kotor was not conquered by the Ottoman Empire. Around the old city rise the walls of more than 4 kilometres. They lead to the fortress of St. John, majestically towering over Kotor. The first stones were laid in the Byzantine period, but the main fortifications were erected in the XVI-XVIII centuries.

Bird's eye view of the bay
You can see the extraordinary beauty of the Bay of Kotor from a bird's eye view, soaring in the sky on a paraglider. The start is carried out from the summit of Lovcen with a height of 1540 meters, located in the national park of the same name in the Kotor region. Usually, there are favourable conditions for paragliding: the south and south-west winds blow, which allows you to freely hover over the Bay of Kotor, enjoying the panoramic views. The sea coast, bays with yachts and cruise liners, mountains covered with dense forests, lakes with clear water, small islands with churches are well visible from the air, you can also admire the sights of Kotor.
Paragliding in tandem with an instructor will be a thrilling adventure that will cause a surge of adrenaline and give vivid emotions. Hovering over the Bay of Kotor is an option for outdoor activities for travellers who want a trip to Montenegro to be an unforgettable event in life.
Discover Kotor from the new side, experience the incomparable feeling of flying with anything!
Easy reservation
Duration tandem paragliding demonstration up to 25 min
Pick-up and drop-off included.
GoPro video service included.
Donation price - 155€
For quick online booking, please send us a message on any messenger.
Just click your messenger icon. Facebook messenger icon the right below.
Or send an offline reservation to This email address is being protected from spambots. You need JavaScript enabled to view it.